Every time we think of buying a new gadget, we make sure it has all the features and it should be a reputed one, and for that, we surf it on the internet and research until and unless we are totally convinced about buying it. One such gadget is the laptop that most youngsters search for.
Most of the time brand name matters in order to buy a new laptop. So cross-checking the laptop brand with their offered specifications becomes a necessity for those who are completely unaware of the brand and all.
Hence, in order to provide you a better insight into the brand and their rankings according to the buyer's review, we are here for you!
Yes, we'll help you out regarding the best laptop brands that are trending in India. So, here are the reviews of the top 10 Best Laptop Brands in India.
Best Laptop Brands In India
TechUnfolded is supported by its readers and when you buy through links on our site, we may earn an affiliate commission. read more
1. Apple
Best Apple Laptops: Flipkart
One of the well-known brands that almost every one of us is aware of is Apple. You heard it right! Apple produces one of the finest laptops, also known as MacBook with high-quality processors and other accessories.
Apple's Macbooks are lightweight laptops with high-speed performance and can be used to perform high accuracy operations. So, if you are somebody who needs a laptop for performing heavy operations, may it be a business operation or a study-related operation you shall never be disappointed with the MacBook's performance.
The Apple MacBook comes with a super new retina display with a touch bar on the keypad side that makes it convenient for the user to operate the laptop with immense ease.
Moreover, it comes with a battery life of up to 11 hours with continuous use which itself is a huge achievement for the user as well as the manufacturer.
Macbooks usually come up with a price range that is considered high, but anyway once you start using it, you shall realize, it is worth every penny spent.
2. HP
Best HP Laptops: Flipkart
HP is one of the renowned brands in the field of laptops, especially when the operating system comes to be Windows. Laptops of this brand are considered to be reliable ones since HP has marked its excellence from a long ago.
Also, the service that HP provides is one of the best services with great deals for the customers. Moreover, HP provides a modern design with micro-edge bezel technology that provides a stunning design including a larger screen into a smaller frame.
Recently HP has launched its Pavilion series, which includes the bending of the screen against the keyboard, giving users a complete feel of a portable tablet, that can be used anywhere and anytime without any prior preparations.
Also, HP has a dual-storage feature that includes SSD and HDD storage for the operating system that helps in fast boot-up and larger storage capacity.
With the advanced graphics and latest processors, HP makes it easy for you to explore more into your work without even worrying about the system and its overrun consequences.
3. MSI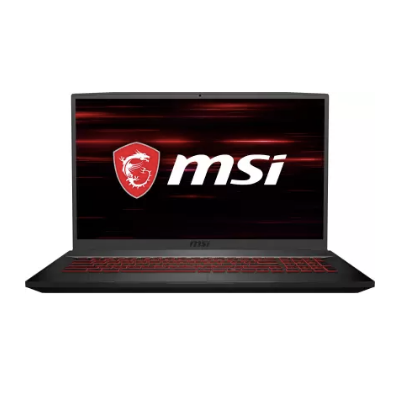 Best HP Laptops: Flipkart
MSI is one of the renowned brands for laptops when it comes to the field of gaming. It has high-quality processors with improvised generation and heavy graphics at a reasonable price.
MSI provides the best graphics of NVIDIA Geforce, which provides you the unbelievable experience of gaming as well as browsing stuff. The MSI brand comes up with gaming laptop series that are GT, GS, GE, GP, GL, GF, Alpha and Bravo series.
Also, it has three categories of laptops that include gaming laptops, content creation laptops and workstation laptops, giving a choice to the users to be specific regarding their purpose of the purchase, which is a great deal for the users.
Moreover, MSI deals with the best graphics cards and intel processors and also manufactures motherboards that are fully personalized and are suitable for the users to perform the task based on their niche.
This whole thing makes the MSI brand, the best one to buy laptops for specific task-based operations clearing the dilemma of buying laptops.
4. Dell
Best HP Laptops: Flipkart
The best brand to buy laptops from after HP, for general operations such as browsing is Dell. It provides a wide variety of laptops for the purpose of home use or for business use. The Dell brand comes with Intel processors that are reliable as well as affordable.
Also, it comes with different options for a graphics card that is the NVIDIA graphics and the Radeon graphics card that provides the users with a whole new experience of browsing the laptops.
Moreover, Dell provides an Inspiron series of laptops that proved to be the best one in terms of performance, accuracy and speed. Dell provides the best-servicing facilities unlike few brands and also can be availed from anywhere in India, which is one of the plus points for this brand.
Also, very less no. of issues are seen while using this laptop as per the user reviews. When the whole thing is summed up in a nutshell, it shows Dell is one of the reliable laptop brands to buy laptops from an affordable price range.
5. Acer
Best HP Laptops: Flipkart
The Acer is the reputed laptop brand from a long-ago mostly dealing with the general use laptops but recently it has stepped into the field of gaming with the new Predator series, which helps you keep productive at home or on the go with remote work and study solutions.
It also challenges the user with its ultralight swift 5 challenge just to prove that it is one of the most lightweight laptops with fast operation and that can be used anywhere without even facing any difficulty.
Further, Acer provides laptops with a sleek design and also it lets you play wherever you please. The refined chassis makes it suitable for users to experience better gaming conditions.
Moreover, it provides you maximize on power and performance with a 10th generation intel processor speeding up your loading times with three slots for high-speed SSDs and up to 32 GB of DDR4 RAM, making it suitable for the users to use it the way they want without being interrupted.
6. Asus
Best HP Laptops: Flipkart
The ASUS laptop brand is the newly emerging brand that has recently stepped into the field of gaming, producing the best gaming laptops at a reasonable cost.
Also, it comes up with the touch bar feature on the keypad side in its higher versions giving users a completely different experience.
Asus has always been very well accepted by the market, especially the gaming fraternity. The ratings and reviews of Asus gaming laptops very clearly suggest that it deserves to be on the list of the best 10 laptop brands in India.
7. Alienware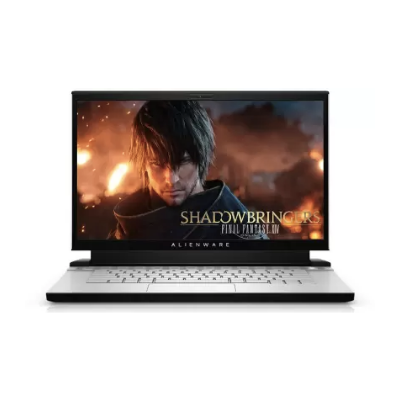 Best HP Laptops: Flipkart
The Alienware laptops are among the top gaming laptops. The Alienware laptops come with amazing power, endurance and designs​. The m17 laptop is the most famous Alienware laptop.
The Alienware laptops come with the latest Gen octa-core Intel processor and also Nvidia's new GeForce RTX. These laptops have Super GPU, making them a good powerhouse and compatible with both for multitasking as well as for gaming.
These laptops even have got a very fast SSD. The Alienware laptops come in attractive designs and look to attract many gamers. These laptops also have a very good battery backup.
8. Lenovo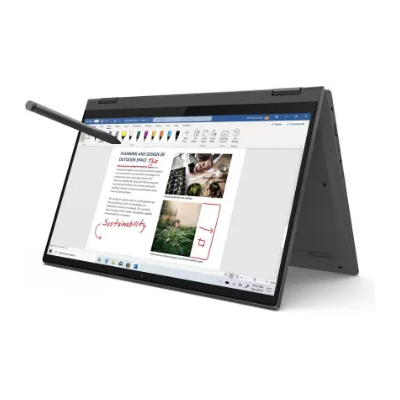 Best HP Laptops: Flipkart
Lenovo is a China-based technology company. The Lenovo laptops are very high selling and come in almost all price ranges. Lenovo is among the most premium laptop brands.
The Lenovo laptops are super ideal for multitasking and can be used by anyone including professional gamers, businessmen and even college students.
These laptops are well equipped with the latest technology supporting​ the Windows Operating​ system and the latest generation core processor. The Lenovo laptops have a very wide range of laptops in relation to design and other factors.
The battery backup of these laptops is also good. Overall, these are amazing laptops and can be used for multipurpose.
9. Microsoft
Best HP Laptops: Flipkart
Microsoft Corporation is an American-based company that manufactures many software and hardware products. It is the largest producer of personal computers. Microsoft's Windows 10 products are built for faster performance.
Microsoft Laptops are very sleek in design as well as very powerful in terms of performance. These laptops feature many latest technologies and are well functional. Microsoft has very recently started manufacturing computers.
The software giant is well regarded for offering Surface-branded gadgets. The Microsoft laptops bring Windows-centric hardware-software combinations together. These laptops are truly amazing and have a high selling rate.
All the features are simply amazing and these laptops are worth giving the shot. These laptops have a remarkable battery backup. Although the price range is a bit higher for these laptops.
10. MI
Best HP Laptops: Flipkart
The last in the laptop brands list is MI. The MI laptops are from the brand Xiaomi. These laptops vary in price. There are various models available in this brand. MI is a Chinese technology company.
The MI laptops are too well equipped with all the latest technology and come in handy with beautiful and attractive designs. The webcam is also good, with good picture quality.
Some of the good MI laptops are Xiaomi Mi Notebook 14 Laptop, Redmi G gaming notebook, Xiaomi Mi Notebook 14 Horizon Laptop.
All the features vary according to the price and the model. These laptops are good to go. The battery backup of these laptops is also good.
Overall, MI laptops have a good market value and one can consider buying MI laptops if they want them for everyday use as well as for office use.
Conclusion:
People often get highly confused while purchasing laptops. The first thing that should be kept in mind while purchasing laptops is the purpose it is going to serve.
Whether you are buying for gaming or for everyday use, you must read all the details and the reviews before buying anything.
Technology is always changing nowadays, so one should buy things according to the need and the requirement.
Read More: