Timepieces are something that each man on this planet should have in their wardrobe, as they complete your outfit.
And the watch is a classy and stylish accessory which really decides your first impression on people. To select a good watch for the price you pay, you have to think of when and where you are going to wear it. You may call them style statements.
A wristwatch is more than a time-keeper. It is a symbol of tradition and history encased in a showpiece with extreme craftsmanship. So here is our set of suggestions.
TechUnfolded is supported by its readers and when you buy through links on our site, we may earn an affiliate commission. read more
Best Watch Brands In India
You can explore watches from leading brands like Titan, Fastrack, Casio, Timex, Tommy Hilfiger, Rolex, and more in exciting styles like chronograph watches.
1. Titan
Titan is a popular Indian watch brand, a joint venture between the Tata Group and the Tamil Nadu Industrial Development.
Titan is the 5th largest, integrated watch own brand manufacturer and retailer in the world. They offer high-quality affordable watches for Men, Women & Kids, and claim to have manufactured the world's slimmest wristwatch.
The design of the watches is also awesome and evolved through the period of time as per demand. The watches are very reliable with perfect chronograph and quartz movement.
If you like to wear classical and want to give that vintage touch to your dressing, Titan golden watches are perfect. Sales services are also decent as you can find Titan showrooms in almost every city in India.
Titan watches created a very good reputation, and definitely, they are good enough in comparison to other global brands that they achieved this name.
Check Latest Collections: Titan
2. Fastrack
Fastrack has become an Indian fashion accessory retail brand in India. The brand got launched in 1998 as a sub-brand of Titan Watches which brought a fresh outlook on products. Fastrack watches are one of the most trusted brands when it comes to normal as well as smartwatches.
The brand has a wide range of collections in terms of variety in design, color, pattern and style which gives a classy look and suits all types of outfits. Apart from being stylish, the watches are tough, flimsy and long-lasting.
The watches are also pocket-friendly. So one need not have to worry about the budget as well. Just select the one that you like and you'll see for yourself how good the quality of the watch is.
Check Latest Collections: Fastrack
3. Casio
Casio is one of the most notable watchmakers worldwide and they have a wide variety of watches you can choose from.
The brand makes the most fashionable accessory that is definitely an add-up to the wardrobe. It enhances a personality with its million-dollar features and appearance.
Casio Watches are durable watches, without giving up on the quality and it requires low maintenance which is usually inexpensive to every class of individual living.
Many of the Casio watches, specifically from the G-Shock series, have features such as water resistance and shock resistance.
Apart from these series, there are multiple others whose features make them an excellent choice at an affordable price.
Check Latest Collections: Casio
4. Timex
Timex is one of the most creative brands in watches all around the world. The company is famous for its amazing performance and affordable range of watches that's why it is in our 4th position on the list.
The brand has entered the watch industry with trailblazing strides into heavy customization and smart technology. Timex made a series of watches like the Fairfield collection that are simple and attractive on the wrist. They have a unique collection of watches for both men and women.
Its well-known innovation is the signature Indiglo backlight feature, so if you want to check the time at night just press the crown and the entire face will light up making it easy to read the hands.
Also, Its excellent customer service is the best thing that makes Timex the superior buy in the middle to a low-end market segment.
Check Latest Collections: Timex
5. Tommy Hilfiger
Tommy Hilfiger is a reputed fashion brand, launched in India in 2004. The brand has an extensive distribution network in over 100 countries and more than 2,000 retail stores across the world.
This fashion brand has stylish and classy watches in their collection which come in various color combinations like black and gold, silver and blue, and more, and the watches will complement any outfit well.
You can get a wide variety of options to choose from. Also, the watches are made up of stainless steel, protected by mineral crystals.
The dial of the watches also looks cool, just goes with today's trend and can be the best option for the youngsters. The company charge for what they offer is totally value for money.
Check Latest Collections: Tommy Hilfiger
6. Rolex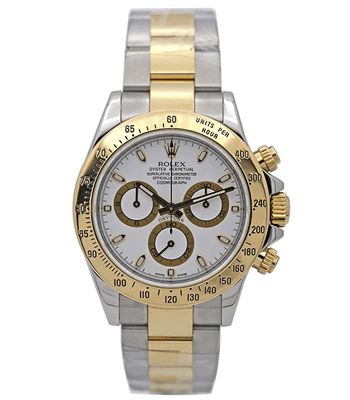 Rolex is one of the world's finest watch manufacturers. Being classy and a great symbol of luxury, Rolex has been in the industry of watch manufacturing since 1919.
Today Rolex stands as the biggest and most renowned luxury watch brand in the world. The brand has invented the first truly watertight wristwatch and the dual time zone watch, both key features of Rolex models.
Combined with new modern introductions and classic designs, it produces a wide variety of watches. The company makes watches with an automatic movement which is aesthetically very pleasing. Rolex uses 904L steel which is harder and shinier, so it's a bit expensive comparatively.
The bezel is made from ceramic which is scratch-proof. The lining used for the numbers on the bezel is sandblasted platinum. Rolexes watches are just awesome when it comes to fine timepieces.
Check Latest Collections: Rolex
7. Fossil
If we talk about smartwatches, the name Fossil comes to the front. It's an American Brand famous worldwide for its awesome quality of watches. With the latest technology and amazing features, the Fossil smartwatches are a booming name in the watchmaking industry.
They have a huge collection from midrange watches to high-end, from classic chronographs to the newest smartwatches. The best part is that these watches come in enough colors and elegant designs to keep your style fresh.
The vast majority of the watches offered by Fossil make for a reasonable blessing choice. The watches are worth the prices if we concentrate on the beautiful designs, robust materials and lovely aesthetics.
Check Latest Collections: Fossil
8. Rado
Rado is one of the trustable brands owned by the watch group. It is well known for its excellence in manufacturing movements, as it started as a manufacture of high-end movements and the adoption of the quartz movement, something that was new and risky, was part of this long-term strategy.
The company has specialized in materials and design. As such, it has been the company pioneering the application of scratch-proof ceramics in horology. The brand is the very initiator of inventiveness in making watches when it comes to materials.
The understated aesthetics watches have a different personality from the other watches, and it blends with your way of being.
As far as the prices are concerned they are quite expensive, but a watch is definitely worth the penny because Rado is much more than a watch – it is a statement.
Check Latest Collections: Rado
9. Giordano
Giordano is a Hong-Kong based apparel and accessories brand founded back in 1981. The brand has a Luxury collection of Timepieces.
There are lots of designs and varieties available in their collection, which are really stylish and at the same time, are very affordable. They come with a warranty too.
Their analogs are very much attractive and appealing. If we talk about the material it is made of high hardness mineral glass, it's scratch resistant and will not be scratched or damaged easily.
The watches are good for casual purposes and are also light in weight. They are the best watches for people with a low budget.
Check Latest Collections: Giordano
10. Guess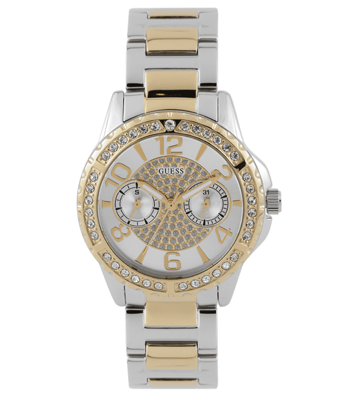 Guess is an American clothing brand but now the brand has introduced its new line of watches and has been constantly updated with new models so as to follow the trends of the fashion industry.
The company outsources pretty much everything in their watches. Guess watches are fashion watches that are less expensive. They manufacture average quartz movements, with a reasonable quality of materials.
The watches are fashionable as well as accurate with amazing patterns. They have wider and cooler-looking straps that have the capacity to highlight your stylish looks.
Check Latest Collections: Guess
11. Diesel
Basically, Diesel is an Italian clothing retail company. In partnership with Fossil, Diesel started releasing their timepiece line.
The company uses quartz movement in their watches which is reliable, accurate and low-maintenance. They also produce quite durable products. The brand is geared for casual and activewear at low pricing.
Most of the Diesel watch straps are made of either stainless steel or leather so they are flexible. Two main features of the watch are its sapphire crystals and the fine finishing that makes it unique.
Apart from this, Diesel watches also come with numerous smart features, like heart rate tracking, sleep tracking, smartphone notifications, and activity tracking. All these amazing features make the brand special.
Check Latest Collections: Diesel
12. Armani Exchange
Armani is a leading fashion brand that mainly focuses on the younger market. Hence, their watches seem to be the most fashionable and inspired by the trendy lifestyle and regular fashion.
The watches are well ornamented which enhances the style of a wearer, be it a male or a female so it can be considered as a jewelry item.
These watches are suitable for every occasion, party or any other event. Versatility is the USP of Armani watches. The low-price range factor along with good build quality makes it popular. This is something that meets your needs as a consumer.
Check Latest Collections: Armani
13. Roadster
Roadster is an Indian fashion brand owned by Myntra. It has launched a huge collection of watches that aims at catering to the needs of contemporary men and women.
With a wide range of collections, these watches are available on most Indian e-commerce sites at an affordable price.
Roadster has been reinventing, reimagining and reviving its collections, year after year. This is in keeping with their youth-oriented approach. Vanni Lenci is Myntra's lead designer for the Roadster brand.
Check Latest Collections: Roadster
14. Bentley
Bentley watches have a reputation that sets them apart from the rest of the industry. The brand is a symbol of master craftsmanship and perfection.
These watches are well functional and well-built quality. If we talk about its material the watches are tough and sturdy.
Bentley watches are a good investment and that keeps luxury watchmaking afloat even during this electronic age. The brand is present everywhere and its way of approaching its audience is simply fabulous.
Yes, Bentley also sells more expensive models using Breitling-made movements. Those are probably equal to Rolex pieces, both in terms of quality and price.
If you are buying them for investment purposes or hoping they may appreciate in value, then it would be the TOP recommendation.
Check Latest Collections: Bentley
15. GANT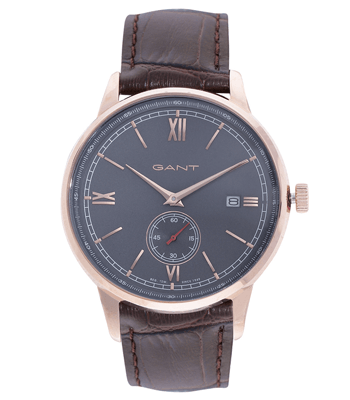 GANT is mostly a fashion clothing manufacturer. GANT is a swiss brand, The company was founded in 1949 by Bernard Gantmacher.
GANT Watches are the impressions of conventions, traditions, dreams of originators. GANT has the best quality of Hardware material.
Cases are made of stainless steel, squared, round, rectangular can make a flawless achievement to a work of art or game wear. Dials are shaded in light olive hues. Their quality is superior to other watch companies.
They have the best of the watch engineering experts working with them. If you want to buy a prestigious luxury watch at a reasonable price then go for it.
Check Latest Collections: Gant
Conclusion:
Today we all have a smartphone but rather than using your phone, a glance at your wristwatch is a convenient way to check the time.
And if we have a wristwatch on hand, it keeps us readily updated regarding our time track. Wearing a watch also complements your outfits as well.
A good-looking watch enhances your overall appearance and can be seen as a status symbol. Therefore, a good watch could be an excellent investment for you.
We have discussed the 15 best watch brands in India and a detailed review of each product is mentioned above. We hope that you can easily distinguish between them, and all the confusion is cleared out as well.
Do let us know if you have any feedback or suggestion in the below comment section.
Also Read: