If you've come here to find out the best ways to earn money online? Or You're thinking of starting an online business but don't know what and where to start?
Then you've come to the right place. You're welcome to our free blog that will help you to choose the best topic to get started.
In this post, I will cover the genuine ways you can earn money online through the internet.
With over 500 million active internet users in India, we have a huge opportunity to start a business online and make money with your computer or laptop. We're living in an age where most offline businesses are also looking for an online opportunity to reach larger audiences and make the most out of the internet.
You just need a computer with an internet connection and a few hundred rupees in your bank account to earn money online with the topic which suits best for you or you believe that you can do it.
TechUnfolded is supported by its audience. When you purchase through links on our site, we may earn an affiliate commission. Learn more
List of 15 best ways to earn money online in 2022
Now let's dive right into them.
1. Start A YouTube Channel
Do you wonder how YouTubers make money and how you can too?

Here, we are going to provide useful tips that will help you to start a Youtube channel and make money by monetizing it.
Suitable For
People who are good at communication, photography, general information and entertainment by nature.
Skills Required
You don't have to be professional. If you know how to shoot video with a phone or camera and edit it you are good to go.
Time Required For Starting It
If you are really serious it won't take more than an hour to set up. You just need to sign up on YouTube with your own Google/Gmail account. Once you create an account you need to upload your first video.
But I would recommend you to set up your channel by adding channel cover pic, channel logo, and channel description before uploading your first video.
Tips to be successful
Determine your goals for the channel
Make videos on ideas or concept you feed you are good at
Keep your videos more informative on the topic you have chosen
Engage with your audience through your video comments
Ask viewers to subscribe your in each video you make
Learn the basics of On-Page SEO
Put a very relevant title, description, and keyword for your videos and make sure they are SEO friendly
Put eye-catching thumbnail for your videos
Be consistent in making videos
Don't expect the results quickly, be patient. it takes 6 months to a year to grow
How To Monetize it
To apply for video monetization and make money out of it, you must have tallied 4,000 hours of overall watch time on your channel within the past 12 months and have at least 1,000 subscribers to your channel.
Ways to Monetize It
Youtube video ads (Adsense)
Affiliate Marketing
Sponsored video
Channel premium membership
Sell merchandise
2. Start a blog
Have you ever thought about how bloggers earn money online working from home and wonder how you can do this too?

In this guide, we will provide useful tips that will help you to start the blog and make money by monetizing it.
Suitable for?
People who are good at writing in-depth content and having basic SEO skills.
Skills Required
You don't need to be highly skillful to start a blog. However, if you have basic knowledge of SEO and research skills, then you are good to go.
Time Required For Starting It
It can take a little while to start a blog, probably up to 60 minutes. However, becoming successful as a blogger takes patience and it may take a few months depending on your dedication and seriousness about it.
Before starting a blog, you need to be clear with your goal because, without a fixed goal, you won't be as successful as you want. Once you are clear about the goal you want to achieve, choose a blog platform and web hosting for your blog.
The next step would be setting up a blog on the domain and designing it according to your will before writing your first blog.
Read more: Top 10 best web hosting companies in India
Tips to be successful
Know your niche (goals) before starting the blog
Find powerful topics to start writing for your blog
Start writing the blog on the topic you are passionate about and share it with the world
Write a blog which is in-depth information on the topic you have chosen
Engage with your audience through social media and comments
Never forget to backup of your content and blog
Add best plugin and theme to optimize your blog
Learn the basic of on-page and off-page SEO techniques and tips
Select headlines that attract readers
Be patient and consistent with your roadmap
Proofread – Double check every important thing
Always lookout for new ways to keep growing your audience
Every blogger can make money from their blog. It is just a matter of patience, consistency and hard work.
Ways to Monetize it
Display ads on your blog
Affiliate marketing
Selling online courses
Sell eBooks
Email Marketing
Sell e-products
Sponsorships
Sell your services (coaching or freelancing)
Useful links to start your blog
3. Start Affiliate Marketing
Affiliate marketing is all about making money, lots of money and money while you are sleeping.
In this guide, we're going to share how to earn passive income or earn money online as a successful affiliate marketer. If you're completely new to it, this guide will help you get started.
What is affiliate marketing?
A type of marketing that is based upon performance. In this type of marketing, a business will effectively reward you for each measurable visitor or customer brought by the efforts of the affiliate. Affiliate marketing is a way of earning money by partnering with a seller of products and services.
Suitable for?
People who have their own website or a blog to place the products or services of other businesses and have sales-making skills.
Skills Required
You don't need hardcore skills to start affiliate marketing, but a hard work ethic and persistence to begin. However, you will need to develop the following skills if you want to be a successful affiliate marketer:
Problem-solving & decision-making
Creativity and marketing skills
Technical skills (Basics)
Data analysis
Money management
Time Required for Starting It
When you're new to affiliate marketing, there's no doubt you want to know how much time it will take to start earning from it. While you can start earning money right away after the first couple of months, it will take around 6 to 12 months to earn enough income.
You really can work on your affiliate business on your own time and you can go faster or slower as you want. Remember, work done today will make money for years to come. You can start affiliate marketing as soon as you start your own blog or website which takes just a few hours to launch.
Many people don't take time to plan and instead sign up for affiliate marketing which leads to 0 results. Hence we recommend to follow the following steps:
Find your niche
Build a website or blog
Grow your fan following on social media
Create quality content
Grow an email list
Choose affiliate products to promote
Join an affiliate marketing network
Track your results
Tips to be successful
Love what you are doing
Learn to take every small step
Observe and learn from other experts in the same field
Learn about the product or service before promoting
Be consistent
Make a plan (Roadmap)
Build a strong reputation in your niche
Build your community
Stay active
How to Monetize It
You need to join affiliate programs with well-known affiliate provides in order to monetize your blog or website where you want to start affiliate marketing.
Here are the ways of monetizing your blog or website for affiliate marketing:
Choose a product or service with high-profit potential
Join profitable affiliate programs
Optimize the linking strategy
Encourage and engage your audience with CTAs
Best websites to join affiliate program
4. Publish a Course on Udemy
Many people claim that they have made 6 to 7 figures income from publishing and selling courses on Udemy.
Wondering how they earn money online from selling courses on Udemy? I recommend you to read and follow this guide thoroughly.
Suitable For
People who are experts in a particular subject and have great experience in convincing people through their knowledge and ideas.
Skills Required
To publish a course on Udemy you'll need to be confident, qualified and ambitious with a passion for the particular subject or topic and a knowledge of industry trends. A good level of computer literacy is the hardcore skill you need to have to publish a course.
Time Required For Starting It
The exact time required for creating and publishing a course in Udemy can be time taking and lengthy process. However, after you publish it after each and every groundwork, your time taken will be worthy in the future.
Let's take a look at each of these steps and you own can analyze the time frame to create your own online course.
Go deep with the competitive research – identify the problems of people, content gaps and sub-topics.
Validate your online course idea before spending time on creating it – connect with the people who are relevant to your research.
Build and launch your course – visit successful courses and implement similar resources in your course.
Build a community around your course – get closer to those people who you think can invest in your course.
Tips to be successful
Prepare to add value in your course before selling the course
Contact successful instructors of online courses and ask for a couple of tips
Visit successful courses in Udemy and see what kind of copy and messaging they use.
Reply to every comment as a way to enhance your course.
Get reviews to your courses that help you to build trust among your community.
How to monetize it
Once you start getting students and buy your course from Udemy, you will start getting paid.
5. Sell on eBay
If you are looking to earn some extra cash or passive income, selling on eBay could be the way you are looking for.
eBay is one of the largest online marketplaces globally, featuring more than a billion products on its website.
However, you can sell every product on eBay, there are some products that sell really well on eBay. They are auto parts, used goods and closeouts.
Put your little effort into reading this guide and you will feel you really can start your first sell on eBay to earn money online.
Suitable For
For any sellers actually. You can be newbies or amateur resellers, who can sell a few items at a fixed price or else you can be power sellers who are professional sellers who spend a lot of time selling and buying items, packaging them, shipping and receiving items and finally managing auctions.
Skills Required
Whether you are a new seller or an experienced one, here are some skills you need to acquire to become a hardcore seller on eBay:
Know everything about the product before selling
Specialize in the product – in terms of types, area to sell, a different alternative product.
Copywriting – writing compelling and attractive product descriptions.
Creativity and Marketing skills
Dropshipping and money management
Time Required to Start It
It will take around 30-40 minutes to start selling on eBay if you have those skills that we have mentioned above.
Sign up for eBay account
Find something to sell
Research about the product and the price
Market your eBay list
List your item on eBay
Get a PayPal account.
Tips to be successful
Earning money from eBay isn't that hard, but being successful takes time and effort. If you really want to make good money for your living, follow these tips:
Understand the cost – listing fees, shipping costs.
Always find cheap items to sell
Offer a great customer service
Find reliable and trustable suppliers
Build your profile before start selling
Use high-quality images of your product
Wisely set the price of your product
Will to take some calculated risks
Do your research thoroughly
Always try to get feedback or testimonials – Acts as social proof
How to Monetize It
eBay also sells ads so that seller can advertise their listing in eBay's classified in any category and start earning more money from it.
6. Work as a freelancer on Fiverr
If you want to work from home and know how to earn money online by becoming a freelancer on Fiver, the potential is endless then you think.
Fiver is one of the best freelancing websites for beginners and it's becoming an incredible way for anyone to make passive income and even some people have actually build a business on it.
Suitable for:
Fiver is an online platform where anyone can become a freelancer or those who want to earn passive income from freelancing.
Because Fiver is for everyone who is:
Content writer
Website designer
Blogger
Books and movies reviewer
Logo designer
Social media marketer
Digital Marketer
Content creator
Virtual assistant
Translator
And many more.
Skills Required for It
Any talent or skill that others may find useful. Maybe you're good at designing logos, writing website content, help others with social media, digital marketing, finance or HR strategy, developing websites.
Whatever may the skill is, Fiver is a great opportunity to those who want to share their skills with the rest of the online world and sell their service, make money while doing what you have passion for.
Time Required to Start It
Earning money as a Fiver freelancer is easier than ever and with less time than you think. By following the below steps you can kick start your freelance service in Fiver:
Register a new account
Create your profile and update it according to the latest experience in your niche.
Create a 'Gig' – provide information on your service, requirement and your charging details. Fiver will charge around $5 for creating a 'Gig'.
Send offers to buyers.
Read more: Check out these 10 best freelancing websites here.
Tips to be successful
Here are some valuable tips that you can do on Fiver to be successful and remember that these tips can be inherited by any level of Fiver freelancers.
Define and understand your goals accordingly to your skillset.
Clear, concise and detailed Gig Title and description
Play with video & images and take the most advantage from it.
Always ask for feedback and respond to each of them.
Be a trusted freelancer by offering a guarantee of your services.
Explore your competitors.
Add value to your service that you'll provide to your clients.
Keep checking and update your gigs regularly
Have patient.
Do have a plan before launching any new gigs.
Provide a good customer service
Optimize your account so that many people will be attracted to buy your service of gigs
How to Monetize It
If your offered service is genuine and is trusted within the agreed time frame, then anyone can make extra money by working as a freelancer on Fiver. The more feedback you get from your clients, the more your account stands out and you will keep shining.
7. Buy And Sell Domains On Flippa
If you're familiar with online work and into website selling and buying, Flippa is one of the most used websites that you have heard of. In other words, you can sell and buy a website from Flippa.
In this guide, we will be looking into how to earn passive income using Flippa.
Suitable For
Those people who are good at developing, designing and editing the content of the website.
Skills Required
You don't need to have hardcore skills. If you know how to develop and design a website, you are good to go and even better if you have selling and buying skills.
Time Required For Starting It
Once your website is ready either designing by yourself or by someone developed for you, here's what to do to sell your website on Flippa:
Sign up with Flippa
Update your profile with all the required information and photo
Verify your identity
Start listing the websites you want to sell
Add the website description
Add traffic and financial reports of your website for the last few months
Set your bidding options
Submit your listing
Tips to become Successful
Write a compelling and attractive website description
Include statistics to attract more people
Be trustworthy
Don't be anonymous
Be active in Flippa's community
Build your brand by creating an amazing product
Reach out to potential customers
Learn the basics of developing and designing the website.
How To Monetize It
Monetizing the Flippa account is all about monetizing your website. Here're the ways of monetizing the website:
Advertising
Paid Content
Affiliate Marketing
Lead generation
Request for Adsense
Provide Services
Consulting businesses with your website
8. Write An Ebook And Sell Online
Whether you are an experienced writer or a complete beginner, you can write an ebook and sell it online to earn passive income.
In this article you will find out how to write an ebook, what do you need to know, what are the steps and how to make money from it.
Suitable For
People who are either experienced or just beginners in writing small blogs or articles and want to take their writing career to the next level. Even the people who are interested in writing articles in newspapers and guest blogs are suitable for publishing an ebook.
Skills Required
You need to build an inherent passion and urge to write as a beginner and develop a habit of reading and storytelling as a whole.
Time Required For Starting It
If you are in the writer phase of your career, it doesn't take more than 30 days to write an ebook. Here I am drilling down the 30 days of practice how to do it:
Pick your niche (2 days)
Create your roadmap (4 days)
Start writing (20 days)
Revise your writing (2 days)
Make final change (2 days)
Read more: Check out the best ePub reader for windows here.
Tips to be Successful
Never have only the intention of earning money
Give time to research about the niche before starting to write
Read! Read! Read! – Develop a habit of studying other ebooks on your niche
Before starting, draft an outline first
Have a distraction-less environment
Place yourself as a reader of your own ebook
Place an enticing introduction
An attractive design, fonts, and pictures
Relevant landing pages to promote online
Mind your word count.
How to Monetize it?
After you are ready with your ebook, you can start selling it online in many ways such as:
Use your social media to promote it
Publish it on your blog/website. Use your landing page wisely.
Collaborate with other publishers
Sell it on Amazon Kindle, Google Ebooks, and other ebook marketplaces.
Via newsletter, if your website has a huge number of emails.
9. Start A Membership Website
You have been hearing of earning a hustle income from creating membership websites. This guide helps you to generate several ideas to grow the relationship with the previous customer of a site and turn that relationship into a source of passive income.
Suitable For
People who have in-depth knowledge of a particular subject and those who have cultivated trust among a particular community of people.
Skills Required
You need to have a piece of strong knowledge on a specific niche to start a membership website so that you can earn attract more people to your site through your blogs, articles, video tutorials, webinars, checklists, templates, apps or software.
Time Required for Starting It
It could be half a day or could take up to 5 hours depending on what niche you are working on. A good membership consumes time to grow and needs 'real' input directly from you.
Live sessions, creation of content, building a community and marketing are some activities to be added to to-do lists.
Tips to be successful
Use your courses to build and sell membership
Offer a free version or trial period for new members
Create multiple levels of subscription so that your customers get more time to spend on your site
Develop contents that keep on engaging your customers
Create a roadmap for your subscribers
Reply to every query and embrace every kind of reviews
Offer rewards after completing a course
Create an affiliate program to build trust among your customers
Learn from other successful membership sites
Run events, webinars in Facebook and other platforms to get in touch with customers
How to Monetize It
Here are some proven ways of monetizing your membership website to take maximum benefits from it:
Encourage your visitors to free membership access
Google Ads and CPC advertising
Generate leads by approaching customers directly
Start an affiliate program from your website
Start building an email list and email marketing
10. Make Money With Rakuten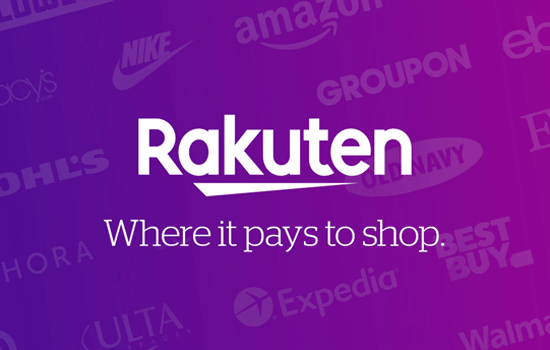 Have you heard about earning a hefty amount of money while shopping online? Then with the help of this guide, we will tell you all about how to earn money online with Rakuten.
For each site that has been listed in Rakuten, you can earn a certain percent of cashback from your order.
Suitable For
For anyone, actually. Every person who loves to and frequently shops online can earn money with the help of Rakuten.
Skills Required
Zero skills. You just need to install a Rakuten button for Google Chrome or you can also download a Rakuten mobile app either from the Play Store (Android) or App Store (iPhone).
With Rakuten, you actually earn money for making online purchases of any items. YES! Rakuten sends cashback directly to your PayPal account just because you shopped through Rakuten before you buy something.
Read more: Top 10 apps to earn money online
Time Required to Start It
In less time, you can start making money with Rakuten which is super easy. Signup for Rakuten and whenever you want to shop online, open with Rakuten and find the store from which you want to shop.
After you sign up, Rakuten even gives you $10 as a bonus which is free money right there. Once you make the purchase, Rakuten will refund you a percentage of the total price a month or two later.
Depending on the online store, you basically earn a 3-10% cashback and it will be credited to your Paypal account every 3 months.
Tips to be successful
Research about the websites that are listed on Rakuten
Refer a friend from which you can earn $25 per referral
Plan your special holiday shopping with Rakuten as you will be doing a lot.
Also, use Rakuten for booking your travel bookings which give you up to 4% of the booking
Use a credit card that gives you rewards for shopping online, add that money on top of Rakuten to get extra cashback
How to Monetize It
The above steps will help you to monetize and earn money from Rakuten.
11. Launch A Shopify Store
Around 500k business and online stores have Shopify stores and more than 1000k users are active in this particular platform and it's a huge opportunity for you to earn money online as a passive income.
In this guide, we will dig into the tips and tricks to be followed on opening a Shopify store.
Suitable for?
People who have products to sell or have the idea of websites to place the product and want to earn money by creating an e-commerce website in Shopify.
Skills Required
People with any hobbies such as writing, designing, comedy speech, cooking, traveling, photography, gaming or DIY crafts can open a Shopify store to earn money from their website.
These hobbies can potentially make money from whether it's through freelancing, starting an affiliate, building audiences, or starting a business with the help of Shopify.
Time Required For Starting It
From starting your trial period and customizing it can just take a few hours. Build a website by buying a domain name and integrate it into Shopify. Then, it takes around 6 hours to add products and payment methods to your website.
Prepare the ad copy on Facebook or Google and run the ads. This can be done in 10 hours and now, you have hot selling products. Then the next day you can start counting the number of sales your website or ad is making.
Tips to be successful
Optimize your store website for all mobile devices
Sell more products than one product
Work on customer retention
Build a strong email list
Optimize your every content
Build an effective marketing strategy
Effectively use Paid Ads
Update your products monthly
Promote on free channels such as social media, etc
Build trust over experience
Be authentic and consistent
Insert high-quality images or videos of the product's demo
How to Monetize it?
Affiliate marketing
Paid ads
Sell your own products (for example, ebooks)
Sell sponsored posts
Generate lead for experts of Shopify
Email marketing
12. Create Website For Clients
Have you ever thought to earn hustle income besides your 9-5 jobs or passive income by creating websites that fit the clients' requirements? Many people who are either web developers or web designers make a good income by creating a simple website for other businesses.
In this guide, we will dive into some tips and tricks that will help you to create a website for clients and make money.
Suitable For?
People who are either good at coding or designing.
Skills Required
Basically hard skills in programming, designs, SEO and soft skills in learning, time management, and innovation can help you to create a website.
You also need to have communication skills to deal with clients and take requirements for the website you are about to work on it.
Time Required for Starting It
From scratch developing a website needs time and patience. However with the right knowledge, information and needed resources, it won't be taking more than a week to complete a website.
You can provide free maintenance and update to the website to build trust and your personal brand among the clients.
By doing this, you can land more freelancing projects on your side and make a huge amount of money. Learn about adding security and testing the website.
Tips to be successful
Be innovative and think out of the box features to add to the website.
Have patience while getting loads of tasks to be done as per clients.
Develop learning habits and upgrade them with practice.
Ask questions to clients for all the related information and details they need on their website.
Ask your friends if you don't get clients while starting this type of project.
Be helpful and have clarity while communicating with clients.
Ask for endorsements and referrals.
Create your own personal website where you can showcase all your projects and testimonials.
Develop traction and experience of your work and invest some of your income on learning new skills.
Use 'pre-built' resources as per the requirement to save time.
How to earn money
As you are not an owner of the website that you create for your clients, you can't monetize those websites.
However, you can refer your clients for other online services such as SEO, graphics, and marketing to some companies or individuals so that you can earn extra money as a commission just for referring.
13. Become a Social Media Manager
If you spend a lot of time on Facebook, Instagram, Twitter, and Youtube, you may be able to earn money using that time being a social media manager. In the end, everyone likes being paid if they work on what they love.
So, if you're wondering how people get paid being a social media manager, then this is the perfect guide for you.
Suitable For?
Those people who are always ready for learning, and have best practices and updates on social and digital marketing. Also, the people who are highly creative and can think out of the box are actually hired by big companies in freelancing or long-term project.
Those who are good at understanding technical terms and picking up new tools quickly can thrive being social media managers.
Skills Required
While running a Facebook or Instagram page for non-business purposes seems easy, being a social media manager, these skills can land high-paying jobs.
Copywriting – short and effecting writing skills
Basic Graphic Design – creating attractive social feeds post that brings engagement
Research and Analytics skills.
Customer service – handling customers and audience wisely
SEO skills.
Time Required to Start it
While the exact time required to become a social media manager relies on your commitment and dedication, we will be digging through the steps.
Build a social community of your own on Facebook, Instagram and/or LinkedIn.
Find clients by attending networking events, functions, conferences.
Create a social media calendar to manage your time and money.
Learn some of the advanced marketing skills as they act as assets for you.
Tips to be successful
Expertise on one particular social channel
Research about other social media managers and their tactics
Set high goals but be realistic
Update your social media profiles regularly
Develop patience as social media takes time to reflect your effort
14. Become A Freelance Writer
Chances are very high that you have been hearing that a freelance writer earns more money than corporate jobs and regular jobs. And these freelance writers are even happy with their job and payment.
Through this guide, you will be able to know how to earn money online as a freelance writer.
Suitable For?
The harder you work, the more chances of being hired as a freelance writer. Those people who are hard workers, detail-oriented, curious and humble are suitable for freelance writing jobs. If you possess these qualities, then being a freelance writer will probably be a great fit for you.
Skills Required
Gone are the days when powerless writing is all you need to master freelance writing. The evolution of the online world has resulted in the need for acquiring other skills to become a highly payable freelance writer. They are:
Thrive in SEO writing.
Basic graphic design skills.
Digital Marketing
Communication skills
Basic web designs
WordPress management
Time Required to Start it
While the exact time required to become a full-time freelance writer depends on your commitment and time, you can assure you with these steps to start with:
Make your own personal website.
Decide your targets and niche.
Pitch, Pitch, and Pitch – There are clients everywhere.
Contact other writers.
Tips to be successful
Before you get started, learn how to be successful in freelance writing with these tips:
Learn to network.
Become an expert on a particular niche.
Manage your time and goals.
Study the market carefully.
Ask for endorsements and testimonials even the clients didn't pay.
Experience over money.
Promote yourself and your work.
Build your skills – Copywriting, SEO, graphic designs.
How to make money?
Here are some of the different ways you can earn money being a freelance writer:
Start a blog.
Pitch a guest post.
Start selling an e-book.
Participate in a writing contest.
Become a Copywriter.
15. Take online surveys
One of the easiest ways to earn money online is to take online surveys and guess what, you can earn while you wearing sweatpants and gives just a few hours on it.
The question is how much money can you make and how much work is required. You have come to the right place to clear all your questions about online surveys and how to earn enough money.
Suitable for
Mostly the students are preferable to earn money by taking online surveys as they will be having lots of free time. Apart from the students, you can also earn hustle income by taking online surveys if you are a professional and you have free time to increase your monthly income.
Skills required
The hardcore skills are not required for filling the surveys but it requires patience as it takes some time to see the result. You need to understand that it can often be the fastest way of making some easy money while watching television or just listening to music.
Be careful and smart enough to choose only those sites which are legit and always pay out their customers. Check out their reviews and see what other people are talking about on those websites.
Time Required for Starting it
To get started, you just need to signup on to those websites and polls you are interested in by completing some of your demographics data.
Confirm your email address and you will receive notifications when websites are looking for people like you to take their survey.
Once you start earning enough, you can request for payout. Here are some of the websites, you can start with:
Swagbucks
MyPoints
Opinion Outpost
Toluna
OnePoll
LifePoints
Branded Surveys
i-Say
Tips to be successful
Research on topics or industry before you take surveys
Make sure the website offers legit money and payouts
Check out for websites' reviews
Be honest and smart while answering the questions
Treat this way of earning money like a business