Back in the day, when there was no internet. But with the internet now we have a huge opportunity to learn new things online. There is numerous online platform which provides education in the form of online video courses, live lectures, etc.
The popularity of these online course websites has increased a lot. However, there are a number of websites that provide online courses and finding the right one is not an easy task for anyone.
To help you find the right one, we listed below the 10 best websites for online courses based on their popularity and online presence.
Best Websites For Online Courses
Lets have a look at the list now:
1. Udemy
Udemy is the biggest and most popular website for online courses. The platform provides the courses taught by some of the leading experts. One can select the courses of their choice from more than 55000 courses in all sorts of different topics.
The free courses on Udemy are much more similar in concepts to the Coursera. Further, it allows you to build custom courses for the lessons.
The website provides free and paid content. You can even download the app and take your lessons anytime. The cost of the courses ranges from $9 to $500. If these numbers don't fit your budget, then you don't have to worry a Udemy is known for providing great discounts.
2. Skillshare
Skillshare is a community marketplace for adding up some of the new skills, with a broad range of different subjects to choose from; Skillshare provides an online catalog of video-based courses, as well as in-person workshops in the cities like New York, San Francisco and Bangalore.
You can join from the thousands of inspiring classes on topics like drawing, watercolor, calligraphy, graphic design, illustration, photography, hand lettering, icon design, pattern design, and many more.
3. Coursera
Coursera is one of the most excellent platforms in the online learning sector. More than 30 million learners have trusted this organization with their education needs, while the site already has a partnership with the 150 universities that give it the prestige that many would envy.
Online classes here are vary depending on what you want, and they can also generally be distinguished into three types: courses, degrees, and specializations. To complete a course, you will generally need four to six weeks, while on the other specialization, take a long time and need at least half a year to complete.
Online degrees operate in collaboration with some of the best universities in the world and even require a couple of years to complete.
4. Khan Academy
Khan Academy is a non-profit online platform for learning which is offering a completely free library of educational "micro-lectures."
It focuses on some of the more traditional academic subjects; Khan Academy offers a mix of video and text-based materials in the courses of humanities, science, economics, math, and a bit of computer programming.
Since Khan Academy is free for anyone to use, it is a great way to get a taste for the subject before moving onto a more advanced course elsewhere.
5. Codecademy
Codeacademy, which is previously backed by the White House, is dedicated to teaching people how to code – and it is available free of cost.
While some other online coding courses are a "learn at your own pace" environment, Codeacademy motivates the learners to keep at the face pace with the help of supportive groups and a gamified points system.
The school provides the courses on a wide number of languages – which includes the Python, Ruby, and PHP – and students are often already working on to build and deploy projects by the time they finish their course.
6. TED-Ed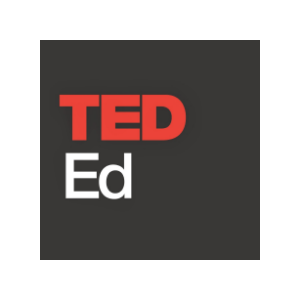 Another great platform for more general learning is TED-Ed. From the same people that even brought you with some of the motivational web series, that comes to a site chocked full of educational videos. Most include impressive animation, and all are ten minutes long or less.
Not only is TED an excellent site for the curious, but it also includes the supplemental materials and quizzes on the videos. This makes the site extremely useful in formal education settings, as well as in entertaining ways to brush up on some of the new topics and discoveries.
7. Lynda
Lynda is a LinkedIn company and a leading online course provider that allows professionals across all the sectors to learn and to build up their skills further. What you should know about this platform is that it is not free and that it does not operate on a per course basis.
Users can instead be asked to pay a monthly fee and get unlimited access to the 6000 courses which are available. Make sure to keep in mind that you can cancel your subscription and reactivate it whenever you want.
8. Udacity
Udacity is one of the biggest e-learning platforms, it provides a wide range of courses and 'nano degrees' which let the students master in-demand skills.
Udacity believes that with their Nano degrees, anyone can get a job in under six months and is even willing to give you money back if you are unable to get employed in that time period.
But what really makes the Udacity unique is that it is driven by the belief that education is necessary at all stages of professional life.
9. EdX
EdX is one of the most excellent and prestigious e-learning platforms that was founded by Harvard University and MIT. Of course, EdX has now moved beyond these two countries and provides top-notch courses from many of the world's best universities and institutions.
There is a wide range of courses which is available for every level, and you can filter results by partners if you are interested in adding a specific university to your CV.
Furthermore, if English is not your mother language, then you would be happy to know that there are courses that are available in multiple languages as well.
10. Alison
If you are looking for free online courses, then Alison is the best option that is available as of now. With 10 million students from all across the globe, Alison is one of the biggest learning resources which provides free as well as high-quality courses. You can find the courses on technology, health, business, languages, and design.
One can easily pick from the wide range of subjects from the 800 free courses. The website provides certificate and diploma level courses. The students will be required to take the assessments and score at least 80% to pass.
The resource which is provided by Alison will help to develop some of the essential and certified workplace skills.