Over the period of time, there have been many technological changes that have taken place to make our life easier and better. These technological advancements have also affected staffing and recruiting procedures drastically.
As a result, now finding jobs has become much easier than in the old times as today the internet is flooded with many websites and apps that were not available in our earlier days.
These online job portals or apps contain all the essential features that you need to get better opportunities for your secured future. Also, it provides a more personalized, easy and reliable experience to the users.
This would not only help the job seekers to find the most suitable jobs for them but also save a lot of time and effort for employers as well because they don't have to go through the ordeal of filtering resumes and finding the right candidates.
For this, we have made the list of some best job searching sites after considering the various important aspects like the advanced features, costs, ease of use, experience levels served and customer rating & reviews, etc.
Lets have a look at the list.
1. Indeed
Indeed is one of the biggest job boards on the internet which is used in more than 60 countries around the world. It's a US-based job portal founded in 2004 with a view to helping you in searching for job vacancies locally or globally.
What makes this app so popular is its user-friendly interface, it is very easy to use and understand, you can simply sign up for an account then upload your resume and you will start getting email alerts whenever any new job appears that matches your qualifications.
Also, you can search for the desired jobs by typing in a job title and location. Besides job posts, it also provides you information regarding the company's reviews and ratings, so that the user can have an idea about the company.
Since this is a 100% free app for job seekers you don't have to add your bank account details. So, if you're looking for a reliable site where you can create a job seeker profile, then this is the place to get started.
Website: Indeed
2. Glassdoor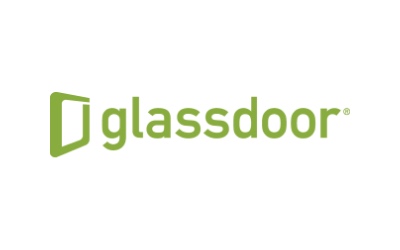 Glassdoor is a popular and powerful employer branding tool that came into existence 13 years ago in 2007. It was founded by three people: Rober Hohman, Rich Barton and Tim Besse.
This app allows you to know about various aspects of the company like the work culture, management, their recruitment processes, salary transparency, etc. through the former employee's reviews so that the user can get the basic idea about how the company works so that he/she can apply for the vacancies accordingly.
Using this app you can search the jobs without being registered but for better results, you can create your profile, upload your resume just like in indeed and then sign up in order to get email alerts of job opportunities.
Overall, Glassdoor is an amazing job search website where you can filter your searches based on job preferences.
Website: Glassdoor
3. LinkedIn
LinkedIn is an American-based employment-oriented online service that allows you to find jobs via the website as well as through the mobile app.
Launched in 2003 by Reid Hoffman, this platform mainly focuses on reliable and trustworthy companies or industries in a more efficient and strategic way. With more than 740 million registered users this is one of the widely used networking sites across the world.
The app helps you to connect or contact directly with professionals, decision-makers and recruiters so that you can extend your network which ultimately increases your chances of getting recruited.
Besides searching for different vacancies, LinkedIn also provides you the opportunity to present yourself, display your work and share career-related content.
You can create a LinkedIn profile and browse opportunities but in order to see who viewed your profile, send messages to people you've not yet connected and access more advanced search functions you have to take premium membership.
Website: LinkedIn
4. Monster
Monster is a well-known job board search site operated by Monster Worldwide Inc. The app was created in the year 1999 by Jeff Taylor, offering various kinds of jobs for all experience levels and work styles anytime anywhere.
In the initial stage, it was populated from the newspaper segment of Adion's business. In 1996 the app became the first-ever job search site on the Internet, the first public resume database in the world as well as the first to provide job alerts.
Today, with above 200 million users the app caters to its services in more than 40 countries and has become one of the most visited websites where people can upload their resumes, check the company profiles before applying, search for jobs based on their skills, interests & qualification and much more.
In addition, it also allows you to research the salary structure and compare among different companies. Another unique feature of this app is that the site has an advice section so that you can get career advice based on your application for better opportunities.
Website: Monster
5. Jooble
Jooble is another international employment seeking site that provides different kinds of job ads from thousands of job boards, corporate, recruiter pages and newspapers and makes it easy for people to find new job opportunities.
Established 15 years ago in 2006 by the two IT experts Roman Prokofiev and Yevgeniy Sobakarev, it is the second most visited job search engine after Indeed which has its presence in more than 71 countries and is available in 24 languages.
Besides it, there are many advanced tools available on this website that not only make the site easy to access but also differentiate it from its competitors. Using its mobile app you can hunt for jobs in 71 available nations based on your location, skills, qualification, salary structure and requirement.
Jooble's services are absolutely free for job seekers, but employers can choose between a free plan and a premium plan.
Website: Jooble
6. ZipRecruiter
ZipRecruiter is an American recruiting website founded in 2010 with a vision to connect people to their opportunities. Boasts over 8 million jobs, it's an ideal website for all types of job seekers and employers.
It attracts a large number of job seekers with its wide range of great features such as a resume database, candidate matching and a free trial offer. The company has partnerships with several leading and reliable job boards in order to give you the most suitable and importantly satisfying position.
Powered with AI-matching technology, the company analyzes billions of user interactions so that it can bring improvement in the job search experience on a regular basis and helps the users to find relevant job titles by proactively delivering their status updates making it easier to find work.
People can access the various functions of it through their smartphones, web and email services. In terms of pricing, its plans start from $249.00 per month but it also varies depending on the number of jobs you want to post, how many resumes you want to access and in which city or state you belong to.
Website: ZipRecruiter
7. Naukri
When it comes to job-seeking websites, Naukri.com is one of those organizations which actually don't need any introduction. It is the oldest and most reliable online employment website that is accessed by thousands of job seekers daily.
With 5000 employees and 56 offices, it has become a popular and frequently used website in more than 42 cities across India and overseas.
This Indian job portal was launched in the year 1997 by Indian businessman Sanjeev Bikhchandani as a floorless employment exchange. And now the company has all the potential and ability to compete with any other company in the same domain.
The site is free to job seekers but to access certain services like resume writing from the experts, highlight your application in order to increase your chances of getting a call and contact the recruiters directly you have to get a subscription.
Website: Naukri
8. SimplyHired
On number 8 we have a great employment website known as SimplyHired. This is an online recruitment advertising network-based site with a slick interface offering wide range of services.
Some of the services are resume upload, job search, custom your profile, crafting effective job descriptions, applicant tracking, interview scheduling, management services, candidate assessments, email alerts, job search advice, estimate salary, message the employer and much more.
The site gathers various job postings from affiliated sites and shares them on SimplyHired. The employers can post the job advertisement for free, but if they want to go through the candidate's contact and other details they will be charged.
The best thing about this website is that it is available in 12 different languages which makes your access experience more convenient.
Website: SimplyHired
9. Shine
Shine is the second largest online job portal in India which is known to be the most creative job site offering professional tips to job seekers. The company was founded 13 years back in the year 2008 and today it has become one of the prominent names in the recruitment industry.
Shine provides many advanced features including of course job search feature, job alert, hide resume feature, resume builder, company review, live chat, easy-to-navigate and so on. With more than 3.4 crore users, this website offers 3 lakh plus the latest job vacancies from leading companies.
It functions using the 2-way matching technology, which means it connects job seekers and employers by perfectly matching the candidate's profile to the relevant job openings so that both will get the most suitable one.
Besides job searching websites, it also has launched Shine Learning to enhance the career skills for working professionals, so Shine not only focuses on providing job opportunities but also gives importance to the career growth of candidates.
Website: Shine
10. TimesJobs
Last in our list is TimesJobs. Launched in 2004, it is India's leading career and recruitment portal which is operated by the Times Group.
TimesJobs provides a great and effective platform for job seekers by offering a wide array of career enrichment and recruitment so that they can make the right career decisions at the right time.
Some of the key features of the site are- ratings and reviews of various companies, salary and skill benchmarking, interview cracking tips, organization & job recommendations based on candidate's profile and much more.
The most interesting part of this site is that along with other sectors it has a dedicated section for government and IT jobs as well.
TimesJobs has a huge database and it provides more personalized services for job seekers to make the job search easy and convenient.
Website: Timesjobs
Conclusion:
Today, the internet has become an endless sea of tools for both job seekers as well as employers. These sites increase the user's chances of landing the next job and at the same time helps the employers to speed up their hiring process.
And the best thing is all the job portals mentioned above are trustworthy, which means once you register, all your skills, achievements and personal details will be kept completely private.
Also, it keeps your job search history very confidential, allowing you to do your task secretly. So as per your preference pick the one that suits your search strategies and apply them to find your next amazing opportunity.
With this list, we hope you find this article informative and if you still have any queries regarding it you can ask them in the comment section and we will try our best to answer them.
Also Read: