Gone are those days when trading meant to be completely dependent upon the services of a broker and being aware of all the benefits of accumulating wealth.
In recent times, online trading platforms have taken the place of offline trading and have made tasks like investing & trading much easier, convenient and safer as well. With the help of these platforms, the user can place their order, that too without interacting or visiting the broker.
Trading through online platforms is a more reliable way that gives the investors a sense of control to explore different options that are well-suited for them.
Apart from the user-friendly and convenient way of investments, there are many other benefits and unique techniques that make these platforms highly popular among the people like data confidentiality, faster transactions, latest price updates, evaluation the profits or losses, etc.
But in order to be successful in your investment decision, it is very important to choose the right trading platform so that you get the right broker or mediator and your hard-earned money won't go wasted.
After a detailed analysis of all the parameters, we have picked the 9 Best Trading Platforms for you that are designed to provide you the ability to trade at your fingertips.
Best Trading Platforms In India
Now check out the list.
1. Zerodha Kite
Zerodha Kite is one of the largest Indian web trading platforms developed by Zerodha, a leading discount broker. It offers currencies & commodities trading, retail brokerage, mutual funds, bonds, etc.
The company was founded in 2010 by brothers Nithin Kamath and Nikhil Kamath. With its intuitive sleek interface, it allows you to search & trade across multiple exchanges as well as lets you analyze and manage the portfolio in a more personalized way.
Once you install it, you have full access to MarketWatch and an extensive charting with more than 100 indicators.
Zerodha Kite is designed using the next-gen technology and offers a wide range of features such as data widgets, integration with third-party apps, charting tools, and much more that not only satisfy the diverse needs of the investors but also make their trading experience simpler and quicker.
Zerodha Kite is absolutely free for all its customers but all you need is an internet connection to use this platform.
Visit Official Site: Zerodha
2. UpStock
An India-based company, UpStox which was previously known as RKSV securities, was established in 2009 by three co-founders- Raghu Kumar, Ravi Kumar and Shrinivas Viswanath.
It is a web-based trading platform that allows people to gain knowledge about the market trend and assist them to make better decisions with the help of powerful customizable charts, historical data for the last 10 years and over 100 indicators.
This online platform is created with an innovative socket technology so that the users can take advantage of much faster and efficient access to market data in real-time. Besides, there is a useful feature called TFC that lets the users easily place an order directly by clicking on the chart.
In addition to these features, this web platform also offers a wide variety of widgets such as watchlists, order books, position books, etc.
The Upstox is independent of any specific hardware or software, which means you can use it on any laptop, desktop, mobile or tablet, doesn't matter which operating system the device supports.
Visit Official Site: UpStock
3. 5paisa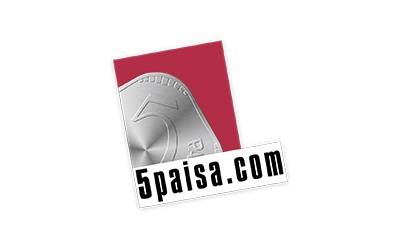 If you are a person who is fond of trading or have started trading new, then you can go for one of the least charged brokers in India, 5paisa.
Started in 2007, it is a trustworthy reliable online trading platform that helps users to invest in mutual funds, trade-in equity or stocks, buy digital gold, insurance, take personal loans and much more.
This platform offers three subscription plans, optimum, platinum and titanium plan. The best thing about this trading app is that 5 Paisa is the only publicly listed company in discount broking that provides a flat fee of just Rs. 10 on every trade irrespective of the trade volume.
For optimum plan, there are no charges, while if you choose the platinum plan or titanium plan you have to pay Rs. 499 and Rs. 999 per month respectively, so you can choose the one as per your convenience.
5paisa works extremely fast and has a paperless account opening process so that your account opens in just one day without wasting any time. This feature makes it perfect for swing traders.
Visit Official Site: 5paisa
4. Angel Broking
Angel Broking, a browser-based trading platform, under the brand name Angel One, is a well-known full-service stockbroker that provides its users a single-window trading experience with all the latest trade evaluation features.
This stockbroker firm first came into existence in the year 1996 as a private limited company, later incorporated as wealth management and corporate broking firm and finally gained membership of NSE as a legal entity.
Today the company serves in more than 900 cities across India and holds more than 8500 sub-brokers and franchisee outlets. Angel Broking is intuitively designed to trade and analyze the market movements at the same time.
With this online trading platform, you can be able to invest in mutual funds, check multiple indexes with real-time prices, even transfer funds & securities from the app itself.
Another plus point of this trading platform is its ability of faster execution of orders and monitoring in real-time. Furthermore, it comes integrated with an Angel's ARQ tool which helps in improving your portfolio performance.
Visit Official Site: Angel Broking
5. Choice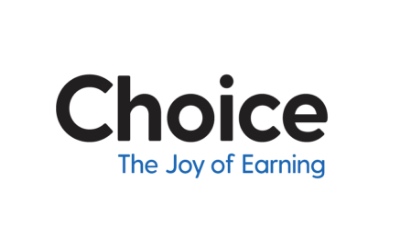 In 2018, Choice, the top-ranked full-service stock broker in India, launched its
flagship platform, which is named Choice FinX. (previously Jiffy). Choice FinX
is available on the web, iOS, and Android mobile operating systems.
Users of Choice FinX have access to all four market segments—equity,
derivatives, commodities, and currency—for trading and investing. More than
5 Lac individuals have installed Choice FinX, and this trading platform stands
out for both traders and investors because of its unique user interface and
comprehensive research.
Choice just landed a spot on a list of the top 16 stock brokers in India
according to the number of active clients. Choice provides a comprehensive
investing solution on a single platform for stocks, mutual funds, NPS, corporate
fixed-income securities, and other financial products.
Choice has a wide network of local branch offices across the country, and
they provide local help through their more than 75 branch offices. Choice is a
one-stop stop for learning about and trading in the share market for new
investors. Through its offline and online support, Choice offers comprehensive
guidance. Choice is a modern broker that aims to provide its clients with a
pleasant environment for trading and investing.
For new clients Choice provides the welcome offers as follows:
Free Demat Account Opening
Free Research and Advisory
Dedicated Relationship Manager
Low DP Charges
Adhoc Trade Support
No Square Off Charges
Open Demat Account with Choice
6. Sharekhan
Founded in 2000, Sharekhan is the 5th largest and most popular name in the stock market industry with more than 6.5 lakh customers when it comes to trading. This online trading platform offers a wide range of financial products and services including securities brokerage, mutual fund distribution, etc.
and allows its users and investors to invest across various segments such as equity, commodity, currency and derivatives. Although it's a terminal-based software, which can be downloaded and installed on a desktop or laptop, besides it, there is also a lightweight trading website for mobile browsers.
What makes this software different is its unique option to trade with the help of a heat map. Additionally, it comes pre-loaded with 30 plus trading approaches, various useful calculators and a one-click order placement option which makes it much more convenient, handy and versatile.
Furthermore, it allows you to set order quantities and provides the facility to open multiple charts and link them.
Visit Official Site: Sharekhan
7. Motilal Oswal
With more than 30 years of experience and a 6-time award winner for Best Performing Equity Broker, Motilal Oswal is a full-service stockbroker that offers a variety of financial products like insurance, mutual funds, fixed income products, etc.
This Mumbai-based company was started in 1987 by Mr. Ramdeo Agrawal in order to provide services across multiple segments. It was the first-ever company to introduce paperless trading and Demat account opening services in India.
Today this trading platform comes with a broad range of online trading software including web, mobile and desktop platforms so that their customers can choose as per their convenience.
The key USP of this firm is its deep knowledge in the broking industry and research advisory. With the help of Motilal Oswal, you can analyze technical aspects of the market, monitor or manage your portfolio, set alerts for individual or group scripts for particular criteria and enjoy a seamless online trading experience.
Overall it's a well-suited online trading platform for frequent travelers, allowing them to access the market anywhere.
Visit Official Site: Motilal Oswal
8. Fyers One
FYERS is a Bangalore-based financial technology discount broker that focuses on reducing the cost barriers for investors and allows them to trade or invest in equity, currency derivatives, mutual funds, etc.
Fyers One is their in-house downloadable trading terminal which was launched in 2016 with a view to help investors to gain derivative information, charting options, technical screeners and other knowledge-based tools in a more flexible manner.
With all its advanced and striking features like live data feed, auto-screened strategies, heatmap, index meter and portfolio tracking, it is declared as one of the best trading platforms in India especially for professionals and novices for stock trading.
It comes inbuilt with stock screeners, a live scanner & a trend scanner that provides you the ability to gauge trends, intraday movements and support levels.
Its fast speed, user-friendly interface and exceptional performance is the key advantage of Fyers One that makes it much more efficient and convenient.
Visit Official Site: Fyers One
9. ICICIdirect
ICICIDirect is another desktop-based trade racer platform launched by one of India's largest stockbroker firms, ICICI Securities in the year 2000. This brand-new online trading platform came into existence to provide a superior hassle-free trading experience with its simple, fast and intuitive interface.
Through ICICIDirect the company offers its range of financial products and services to the customers. It's a highly efficient platform that has a customizable interface that comes along with three views analytical view, derivative view, and equity view to provide valuable information to their users or investors.
With its features and analytical tools like trend scanner, heat map, live scanner, advanced charting, open interest graphs and pre-defined technical parameters it helps the investors to identify real-time trading opportunities, scripts and spot price movements.
In addition, you can also access fundamental and technical calls while trading with the help of the iClick2Gain tool. Apart from that, it is integrated with biometric-based login for enhanced security.
Visit Official Site: ICICI Direct
10. Groww
Launched in 2016 by the former Flipkart employees- Lalit Keshre, Harsh Jain, Ishan Bansal, and Neeraj Singh, Groww is a reliable online investment platform that only focuses on simplicity, maintaining transparency.
Besides being reliable, this trading platform is also very safe and secure in terms of security or privacy. It is SSL certified and comes with 128-bit encryption to keep all the information strictly between you and the Groww.
The company was initially started as a mutual fund investment platform, but later the firm expanded its operations through a WhatsApp group and other social media platforms to investing and wealth management.
Today with more than 2 million users it is one of the highest-rated and fastest-growing trading platforms that offer a seamless trading experience to their customers.
Using Groww you can make direct investments in mutual funds, stocks, initial public offerings, digital gold and exchange-traded funds. The best part about it is that it doesn't have any charges either for opening a stock account or for account maintenance.
Visit Official Site: Groww
Conclusion:
No doubt with the introduction of these online trading platforms investing has become extremely convenient. But at the same time, too many trading platforms and websites have also made us confused. And our aim to prepare this article was to clear all your doubts and confusion.
Choosing a trading platform totally depends on the individual's trading style and needs. Hence you should always go for the one you feel fits in your investing or trading approach. All the trading platforms we have discussed above come in-built with advanced features that provide services at a highly competitive rate.
So, if you also want to be successful in the stock market it is very important to check all the details, pros & cons, etc. of the particular trading platform and then select any of them which you believe is best suited for your strategy.
Also Read:
10 Best Mutual Funds Apps In India
9 Best Cryptocurrency Exchange In India