Cryptocurrency has gained a lot of attention lately and it is a widely celebrated form of virtual currency that basically operates using blockchain technology. Cryptocurrency originated from the idea of encryption techniques used to secure transactions and thus are named "Cryptocurrency".
The subject itself is heavily diverse and therefore one has to go by very fundamentals first to understand how exactly the cryptocurrency works. There has been a lot of debate around cryptocurrency as well. While it gained the attention and interest of several young entrepreneurs, it was not very well accepted by the rest.
Warren Buffet himself is not very much convinced with the idea of cryptocurrency. It also gained a lot of popularity in India. In fact, there are several start-ups already which work on mining or exchange cryptocurrency like BitCoin, Altcoin, Namecoin, etc.
Best Cryptocurrency exchange apps In India
So, Let's find out the best one.
1. Wazirx
The first name which comes to this list is WazirX. It is one of the leading platforms which offer services around selling, buying and trading cryptocurrency. It is a very trusted company that was set up in 2018 and has gained immense popularity and reputation ever since.
Wazirx claims to be India's largest and most trusted cryptocurrency and lately, WazirX has joined hands with Binance, the world's largest cryptocurrency exchange. Similar to the previous one, WazirX also allows the exchange of several cryptocurrencies which include Bitcoin, Ethereum, Tron, Ripple and more.
The user interface is quite well organized which lets the user easily understand the metrics and the trading options. Overall it is one of the best options that you can go for when it comes to cryptocurrency exchanges in India.
It is available for android, IOS, Mac OS and Windows as well, and more importantly, you can earn 50% trading fees if you refer the app to someone and they start trading.
Download The App: Android / iOS
2. CoinSwitch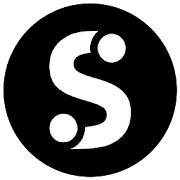 CoinSwitch is one of the finest platforms for cryptocurrency exchange in India. It has received a tremendous response so far and is quite popular when it comes to buying and selling cryptocurrency in India.
There are not one but several perks of using a CoinSwitch for the exchange of cryptocurrency in India. One of them is the simple design. Yes, the application and the web platform do come with a very organized user interface that clearly shows the trading options and the metrics of growth of the cryptocurrency.
For the first hundred days of trading, CoinSwitch allows zero cost for deposit or withdrawal and thus you can enjoy the seamless experience of trading cryptocurrency and learn how exactly it operates through Coinswitch.
Overall, CoinSwitch is a great application to consider for the exchange or buy/sell of cryptocurrency in India.
Download The App: Android / iOS
3. CoinDCX Go
Last but not the least, CoinDCX makes it to the list of the best cryptocurrency exchanges in India. It provides users with the flexibility to trade several digital assets such as bitcoin, Tron, etc. It is one of the very trusted platforms in India and therefore it has grown widely popular among Indians.
The KYC procedure involves identifying yourself with a PAN card and any of your other government-authorized IDs. It secures all sorts of transitions on the platform and allows you to comfortably trade cryptocurrency.
It also has an ISO-certified customer support team available 24/7 to guide you through the procedures of registering and understanding the trading options on the platform. It is very much preferred and you might as well consider using the application.
Download The App: Android / iOS
4. Bitbns
Bitbns is another such platform that offers cryptocurrency exchange services in India. Bits is not just limited to bitcoins instead it offers the exchange of a total of 86 digital assets. These digital assets include Ripple, Ethereum, Tron, tether and more.
The website holds clear graphs that show the ups and downs in the crypto market with reference to the real currency. It is one of the very trusted platforms which has been offering these services for a while now.
The perks and benefits of using Bitbns include easy registration and KYC. In India, one would need to verify their identity with the help of a PAN card and another government-approved Id. It is a registered and verified network that is trusted by several millions of people.
The account registration would charge you absolutely zero money and more importantly their 24 hours customer support network is available anytime to guide you through the process of registering, buying and selling your cryptocurrency.
Download The App: Android / iOS
5. Zebpay
Zebpay is one of the leading platforms which offers several services around bitcoin. The services include the exchange of cryptocurrency where you can trade, buy or sell your cryptocurrency.
It has expanded its service network across 162 countries which makes it one of the largest companies that exchange cryptocurrency. Zebpay has been in the industry for more than 6 years now and it appears that in all the 6 years it has created extraordinary popularity with more than 3 million users and over $3 billion dollars of transactions.
The Zebpay is also available in application format for android and ios mobile phone users. The app interface is quite user-friendly and easy to use. It involves no complex instructions and everything is very organized which makes it easier to use the application.
Overall, it is a great app to consider starting with if you're curious about cryptocurrency and want to try trading.
Download The App: Android / iOS
6. BuyUcoin
BuyUcoin is one of the easiest places where you can buy and sell or exchange cryptocurrency. It is widely popular across the globe and also is largely accepted by the Indian audience.
It claims to have the simplest format that allows even beginners to understand how crypto trading and exchange works. The platform supports more than 50 digital currencies including Ethereum, Bitcoin, Ripple and more.
Till now more than 500 million dollars of transactions have been recorded through this platform. Over 3 lakh 50 thousand people are connected to this platform ever since it started in 2016.
BuyUcoin has also gained good attention from the Indian media and has been featured by TOI, NDTV, Reuters, Moneycontrol, Yourstory and more. You might consider using BuyUcoin for cryptocurrency exchange in India.
Download The App: Android / iOS
7. UnoCoin
The UnoCoin is a fairly famous place to do all sorts of buying and selling of cryptocurrencies like Bitcoin, Tron, Ripple, etc.
The UnoCoin application is available for android and ios users as well and the app supports pretty good features that will help one understand the trading options and also the value of cryptocurrency with reference to their value to real currencies in India.
The response for Unocoin suggests that its popularity has immensely increased ever since it has started operating in India and more importantly the ease with which one can buy and sell cryptocurrencies makes it one of the most preferred platforms for the exchange of cryptocurrencies in India.
It is a verified platform and has been featured on several media channels, blogs and news units including Forbes, quartz, Nasdaq, Coindesk, etc. So, considering the features and the simplicity with which you can use this application, you might as well consider using Unocoin for cryptocurrency in India.
Download The App: Android / iOS
8. Giottus
Giotus is another domestic cryptocurrency. This was created with an aim and the aim was to provide 0 discount and high processing speed to its users. It is an internationally recognized platform known for its ability to handle about 50 thousand transactions per second.
It is one of the few platforms and the only one in India that has implemented the stop loss method thus helping automatically art losses and drive up the profits whenever necessary. This platform has a decent transaction fee of 0.25% on every buy order and 0.15% on every sell order.
It is one of the easiest ways to start trading cryptocurrency and exchange in India. The response so far has been nice and considering how well this platform has been providing the users with cryptocurrency exchange services, you might as well try this.
Download The App: Android / iOS
9. Unodax
Unodax is another such organization that offers services around buying and selling cryptocurrency. It has been actively providing these services for a while now and has been quite successful at doing so.
Unodax is also available on android platforms and ios as well. The application carries a very simple interface that allows people to understand the trading option. The exchange of cryptocurrency is not limited to bitcoins rather several other digital assets such as Tron and more.
This is a very simple and trusted way of exchanging cryptocurrency in India. It is a verified platform with easy KYC procedures and trading facilities.
Download The App: Android / iOS
Conclusion:
Based on popularity, specifications, features offered and ease of use, these are the 9 best cryptocurrency exchanges in India. You might as well consider trying these out and understand the trading options for cryptocurrency in India.
Also Read:
Best Mutual Fund Apps In India
Best Online Shopping Apps In India
TechUnfolded is supported by its readers and when you buy through links on our site, we may earn an affiliate commission. read more