Sharing files to another phone takes lots of time through an internet network or Bluetooth network. So here I have listed the best file sharing apps that transfer your files from one phone to another or from one phone to any computer very fast.
These file transfer apps send you files through a locally created WiFi network without using your internet. Check out below file sharing apps to transfer your files from an android mobile phone.
Best File Sharing App To Transfer File Fast And Secure For Android
Important Note: SHAREit and Xender apps are now banned in India from 29th June 2020 along with other 57 mobile apps.
1. inShare
If you want to share files from one mobile device to another device with lightning speed, even without the internet connection, give inShare a try. You are allowed to share videos, photos, music, apps, e-book and pdf files with over 40Mb/s speed in just one tap feature.
It has a clean and beautiful interface which makes it user friendly with more than 30 supported languages. It also has a feature to transfer data from an old mobile phone to a new one. inShare is free to use and lets you transfer multiple files and folders in one go.
Download App: Android
2. JioSwitch
JioSwitch is one of the leading file transfer apps by Jio. It supports a wide range of file types to transfer from one mobile device to another. Transferring files between android mobile and iOS mobile are also possible with JioSwitch without any file size limit.
This app is over 100 times faster than Bluetooth and works without an internet or mobile data network. It has a simple, clean and user-friendly interface without any ads which makes people conformable using it.
10 million downloads with 4.3 ratings out of 5 on the play store make it a reliable file sharing app to give a try. JioSwitch is completely free to use and available on the play store as well as the App Store to download.
3. Send Anywhere
Send Anywhere is one of the best file sharing apps for the Android device that protects your data with strong 256bit encryption. To simply transfer a file, you just need to enter a one-time six-digit key for security purposes.
You can transfer any files between Android smartphones without even taking the help of an internet or mobile data connection. It also allows you to send the files to multiple people at once with the help of a custom link.
4. ShareMe
ShareMe is a great file transfer app by Xiaomi. With over 100 million downloads on the play store, it competes with SHAREit and Xender. With ShareMe you can share images, videos, music, apps and other files between mobile devices anytime anywhere you want.
The good thing about this app is it works without an internet connection. It supports fast file sharing features which are 200 times faster than Bluetooth.
Read More: 6 Best SHAREit Alternatives To Download In 2021
It has a very simple, clean and user-friendly interface which makes you feel comfortable. This app is completely ad-free and doesn't have any restrictions over the size of the files you want to transfer. ShareMe is available only on the play store for android users.
5. Zapya
Zapya is the world's fastest file-sharing app that is now available in the market. It has been well received on multiple platforms since its launch. It is a web sharing application.
WebShare will allow the users to access all of the content of an Android Phone from any device that can connect to the Android phone with the help of 4G, WLAN, WiFi hotspot or WiFi, etc. Instead of downloading an app on your system, you can view the photos, watch videos, play songs, and access any folders on the phone.
You can even download the files from the phone. You can upload files on the phones. You can view the Android content from a web browser on another phone. You can even remote control the Android camera, as well.
6. XShare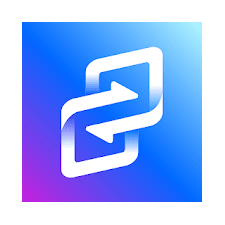 XShare is another fastest file transfer app with over 10 million downloads on the play store. You don't need an internet connection to transfer files from one mobile phone to another.
It enables a quick signup process and supports sharing images, videos, apps and documents anytime and anywhere. Sharing multiple files with a very fast speed can also be done with XShare file transfer app. 4.5 out of 5 ratings on the play store makes it a trustworthy app to give a try.
Download App: Android App
7. WiFi File Transfer
WiFi File Transfer can help you out to send or receive files over a local WiFI connection. You can share files between computers, tablets, and smartphones. All devices should be on the same network for this Android data transfer app to work.
You can easily download or even upload multiple files simultaneously and even transfer entire folder structures in the case of Google Chrome. The file manager in the app lets you to view, edit, delete, zip, and unzip files all from the same interface.
You can also easily set up password authentication to make sure that the right devices are connected. The only drawback of this app is that it only lets you transfer files of around 5 MB.
Download App: Android App
8. Bluetooth File Transfer
You can share the files over the Bluetooth connection with the help of this Android data transfer app. It offers a secure way to transfer your data as you can authorize all the incoming connections.
One unique advantage of this app is that it can use the infrared to connect to old cell phones such as Samsung, Sony, LG, and Nokia.
The app has an inbuilt fast file browser and features a clean and fast User Interface. You can also use the integrated explorer to cut, copy, move, and delete items. It can also perform both the zip and unzip of files with encryption.
Download App: Android App
9. AirDroid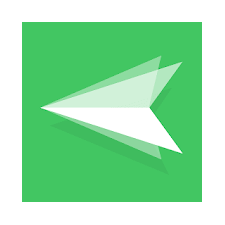 AirDroid is such a beautiful file sharing app that is recommended by the CNET, Gizmodo, PCWorld, BGR, Phandroid, and some other technology media websites.
It allows you to access your computer, smartphone, tablet wirelessly. With this app, you can mirror a large computer screen. So, that you can type a physical keyboard and control it with the help of a mouse.
10. MacDroid
MacDroid app is a helpful solution for those who transfer files between Mac and Android devices, at the same time connecting an Android device to an iPhone.
Android and macOS doesn't natively work together, hence there is a vital need for an app that would not only connect the 2 systems but also allow secure and smooth file transfer between them.
With MacDroid you get the option of connecting Mac and an Android phone or Android tablet and accessing the portable device's content in the Finder.
You can transfer photos, music, videos as well as entire folders. You'll only need a USB cable to connect your phone to the Mac computer.
Download App: Website
11. Xender
Xender is another most useful Android and iOS file transfer app with more than 500 million users. You can transfer all types of files without any restriction over a hotspot connection that does not require any cables, wires, or data connection.
The app can also be used for cross-platform data transfers between the phone and a Mac or PC and Android, iOS, and Windows operating systems. Xender can also achieve a speed of around 40 MB/sec, which enables you to transfer files of any size without restrictions.
You can also transfer mobile data like games, music, videos, messages, pictures, and contacts from your old phone to a new one with the help of a simple step. It also comes with a file manager to view, delete, or move your files.
Note: Xender is not available in India.
12. SHAREit
This is perhaps the most popular file-sharing app, which is now banned in India from 29th June 2020.
The app comes from the Brand Lenovo so that you can expect this to be pretty well-tuned for the modern user. It was one of the first apps to arrive on the scene, and eventually, make it a big.
Just like the Bluetooth connectivity or USB and NFC connections, SHAREit saves a lot of time as the transfer speeds are incredible. The app comes with the ability to share practically any file you desire, which makes it incredibly versatile among the file-sharing apps.
FAQ:
Which is the Indian file sharing app?
JioSwitch is an India file sharing app from Reliance Jio.
What is the Best App for File sharing?
ShareMe is one of the best App for file sharing with over 500 million downloads.
What are the best alternatives to SHAREit and Xender?
JioSwitch, inShare and Send Anywhere are the best Non-Chinese alternative to SHAREit.
What can I use instead of SHAREit?
Check out the 12 best file sharing apps listed above. We recommend using ShareMe instead of SHAREit.