While booking flights ticket online you always search for the best deals and coupons to get the cheapest flight tickets. So below I have added the best sites to book flights ticket at the lowest price.
Even they provide additional discount coupons and a 100% money refund on the flight ticket cancellation also, that makes your travel convenient and cheaper.
Check out the below 10 best apps to book flight tickets at the lowest price.
Best App For Cheapest Flight Ticket Booking In India
Let's Check Them Out.
1. MakeMyTrip
MakeMyTrip is an all in one app which is suitable for hotel and travel booking. With the help of this app, you don't need to search on the tons of transportation websites and apps.
Talking about flight booking, MakeMyTrip covers both international and domestic travel. Also, shred your worry about the cost as the app will give you discounts and offers as well.
You just need to select the number of tickets you want; the price range and other filters will refine your search. SO, make sure your journeys hassle-free with the MakeMyTrip.
2. Cleartrip
Cleartrip is an all in one app which will going to be your travel and hotel booking companion. You can easily search and book domestic as well as international flights with the best deals and offers.
Also, the app has a feature of fare alert, which will help you to notify you when the price of the flight tickets fall or rise. You can easily cancel or even reschedule your flight bookings directly from the app.
So save your card and make a one-touch flight booking in less than 60 seconds and save your time with the ClearTrip app.
3. Goibibo
Save money with the exclusive discounts every time you make a flight booking with the help of a Goibibo app. And not only flights but the app also comes in handy for almost every transportation you want to figure out.
Also, the app has a flight tracker that will help you to check the status of the flights, such as cancellations, delays, and changes. So travel smarter and peacefully without even paying any extra penny with the Goibibo app.
4. Yatra
Get amazing discounts and deals on your flight bookings and other travel reservation with the help of the Yatra app. The app also has a feature of speak and search, which will help to save time on your flight bookings.
Search from a number of airline companies both for international and domestic flights. Also, get the tickets according to your price range with some other added filters. Pay easily with the help of eCash and enjoy the exclusive flight deals with the Yatra app.
5. IndiGo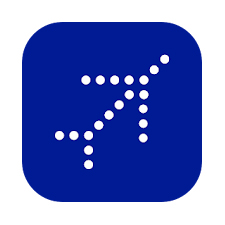 Look latest flight status and schedules on the go with the help of an IndiGo app. The app offers the two options of pay later and pays now so that you can choose according to your own preferences.
Also, IndiGo is completely indicated to flight booking, which will make the process entirely hassle-free. You can book Flight Tickets within few minutes with the app and make your journey more convenient with IndiGo.
6. EaseMyTrip
With the help of an EaseMyTrip app, you have the opportunity to save on flights. Travelers are guaranteed to have flawless ticket booking experience at the cheapest rates.
The app has a unique feature that allows you to book flight tickets at no convenience fee. Also, the app has an exclusive discount on hotel and bus booking. This way, you will always get transparency in fares and will be able to travel across your favorite places at a reasonable cost.
The android app of EaseMyTrip also has an airplane chat feature that allows travelers to chat with their co-passengers on the flight mode.
7. Aertrip
Aertrip is an all-in-one platform for all your travel needs. Based out of Mumbai, Aertrip offers you simple and magical interfaces for travelers to save time and effort in booking and organising their travel plans.
Along with flight booking, you also get an option to book hotels and holiday packages effortlessly thanks to the plethora of smart and convenient features of Aertrip.
Enjoy Zero Convenience Fee on all flight bookings at Aertrip as well as you get the best deals and discount codes to save even more on your booking.
8. Expedia
Expedia is an American travel company that operates and owns several international global online travel brands, which include the travel fare aggregator.
Expedia provides 360 airlines across the globe and strives to be the cheapest and one-stop-shop for all the flight booking requirements.
9. Via
Via.com, which was formerly known by the name as FlightRaja.com, is an online travel app and portal that is based on the Bangalore bounded on the 25th of July 2006, in a garage.
The company spread to a few hundred cities very quickly and became the market leader for several airlines in a very short period of time.
10. Skyscanner
Skyscanner helps you to find cheap flights by instantly searching and comparing on the other apps/platforms.
The app searches for flights from more than a hundred different companies and gives you the best result. All you need to do is to set the filters according to your specifications and then simply relax.
Also, you can easily book the flights even for the last minute plan without any hassle. So, grab the cheapest deals and great offers from the Skyscanner.
Read Related Posts:
Best Apps To Buy Grocery online
Best Apps To Make Money Online In 2021
TechUnfolded is supported by its readers and when you buy through links on our site, we may earn an affiliate commission. read more