Instagram Stories are trending nowadays, everyone wants to put up awesome video stories for their followers and to get new followers.
Many people want their stories to look professional in order to get more views and bring more followers to their Instagram account and they spend too much time creating such stories.

Here we have done some research and came up with the list of 10 best apps that help you create an amazing professional-looking story for your Instagram without spending too much time. Check them out.
Best Apps To Create Instagram Stories
Lets check out the list now:
1. Over
Over is an awesome Instagram story creation app that offers everything you need from basics to professional looking templates. With the help of this app, you no longer need to spend hours with editing software, creating a design that will ruin your valuable time.
This Instagram story creation app is a great choice for the brands who also want to keep within their guidelines.
With this app, now you don't have to let quality suffer and can easily upload company fonts, logos, and colour palettes so that your stories will look stunning without any hassle.
Download App: Android / iOS / Web
2. Canva
Canva is a great Instagram story editing app that has all the features anyone wants to have. Whether you are a beginner or a photoshop expert, you will be able to find some inspirational designs that will make your life easier.
While many stories apps focus on photo editing, Canva has a unique value, it offers many other different features too. Canva offers the ability to create custom graphs in just a few minutes.
The process is quick, simple and painless as well. You can choose from a huge variety of templates, select a diagram you want and input your data – you have a premium piece of content without even having an annoy your design team.
Download App: Android / iOS / Web
3. Impresso
Impresso is an another great Instgram story creation app for a die hard fans of Instagram who is looking to create a stunning stories on the go without any hassle.
At Impresso, you will have access to 2000+ quick templates and themes that you are guaranteed to find something that matches your interest.
You are not only able to edit templates and text, but you will also have access to a photo and music library to help you create amazing stories, which is a great bonus.
4. Inshot
Inshot gives you the ability to choose with a wide range of different creative tasks, from editing videos to adding funky stickers that will make your stories stand out above the rest.
With the help of this awesome app, you can confidently edit videos straight from your smartphone with advanced features that allow you to adjust the speed, cut out the unwanted part, merge clips, and even split up the video.
Download App: Android / iOS / Web
5. StoryArt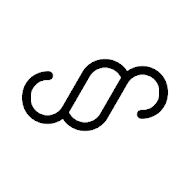 StoryArt is a best and top rated mobile app for Instagram story creation. The StoryArt is available on the App Store with a 4.8/5 star rating and on Play Store with a 4.7/5 rating.
The app offers you a huge amount of templates and filters. You can edit or create an Instagram story with ease. This editor can only edit or create the images. You can find the 200+ templates and 20+ themes free of cost — the one more thing the templates are updated on a weekly basis.
6. Adobe Spark
Adobe Spark is the product of Adobe Inc. This is true Adobe launch their mobile app for late, but it is considered in the top photo and video editor in the editing world.
This app is famous for its filters, effects, and animations. In photo editing, you can add fonts, animations, sound, and beautiful effects as well.
Adobe Spark is available on iOS, Android, and desktop applications. It has a stock of millions of images that you can use for editing purposes.
Download App: Android / iOS / Web
7. PhotoGrid
PhotoGrid is also a popular and one of the best applications in the means of creating Instagram stories for free. In this app, you can also create a collage of images and videos, which means that you can easily merge the two videos in the single frame.
It allows you to add emojis, stickers, filter, audio in the background, and amazing effects in the picture or video editing. You can use this app on the iOS and Android smartphones with 200 plus collage templates.
8. Typorama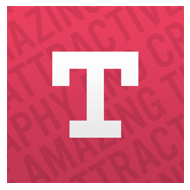 Typorama is basically famous for offering stylish text designs. If you are searching for the app that can help you in adding the text in some beautiful and extraordinary font, then you should go for the Typorama that offers 100 plus fonts for free.
You can also design the typography with the help of this app free of cost. Just need to select the image for background and simply write your message.
Download App: iOS
9. CutStory
CutStory is just available on both Android and iOS as of now. If you are looking for an app that can help you in dividing your large video in the modules of 15 seconds each, then you should go for the CutStory.
You just need to select the video from the gallery; then this app will automatically cut the video in the module of 15 seconds. Do you think that this is amazing; you don't need to split your video manually anymore.
Download App: iOS
10. 8mm
8mm is also an amazing application available, this is basically not an editing tool; this is just a camera but not an ordinary one.
You can capture the picture or video in the retro 8mm fashion. If you want to make any of the retro touches in your Instagram story, then go for this app. In the new version of the 8mm, you can add the effects on existing photos or videos.
Also Read:
10 Best Free Video Editing Software
9 Best Google Chrome Extensions For SEO