There are so many ways of making money online, such as working as freelancing, online trading, affiliate marketing, stock image selling as well as earning money through mobile apps.
A mobile app helps you to get things done easily from anywhere and anytime. You just need an internet connection and some extra spaces in your mobile to get started. Below are the top 10 mobile apps to make money online easily.
Best Money Earning Apps In India – 2022
Now, Let's find out the one according to your interest.
1. Groww
If you are looking to earn decent extra income online, Groww app is a good fit for you. This app gives you real money as a reward when you refer Groww app with your friends.
For every successful referral, you get Rs. 100 in Groww wallet, as well as your friends, get Rs. 100 after the successful signup process.
The good thing about this app is that Groww is India's leading investment app where you can easily invest in mutual funds, stocks and digital gold.
Note: You need to complete your KYC within the app in order to invest money or earn money through its referral program.
Download the app: Android (Get Rs. 100 Now)
2. CashKaro
CashKaro is one of the best online shopping apps to earn money online. You earn money every time your referred friend purchase any products online from the CashKaro app.
If you refer a friend, you will earn 10% of their cash back. To understand more, if you referred 20 friends and each of them earned Rs. 1,000, you will earn 10% from them which is 10% of Rs. 20,000 = Rs. 2,000.
You can earn up to 20 thousand rupees each month if you have a good number of referrals. Even you can earn cashback up to 20% on purchasing your regular products from apps like Flipkart, Amazon, Swiggy, Myntra, etc within the CashKaro app.
I recommend using this app as many people are already making good money just by utilizing their friend circle and sharing invite links on social media.
Download the app: Android
3. TradeX
Do you have ever earn real money by predicting your knowledge or opinions. I know it seems strange to many of us but it can be possible through TradeX. It is an opinion trading application where you can predict your opinions and can real real cash money. The above mentioned app works by predicting the outcomes in YES or NO. You can even sell early to book profits. When the outcome of the event settles and you earn ₹100/- for every correct share you own.
The best part about TradeX is that there is a Refer and Earn Program which encourage to get amazing monetary benefits. Users can earn 25% cashback on every trading fee paid by your friend.
There are multiple categories like sports, entertainment, cryptocurrency, intraday, movies, etc to place their bids on, as per their knowledge & experience.
Download the app: TradeX
Use code "VIZU" to get the extra sign-up bonus.
4. CouponDunia
Founded in 2010, CouponDunia is a well-known company in India, headquartered in Mumbai. CouponDunia app has more than 2 million downloads with 4.3 stars ratings on the play store makes it one of the trustworthy money earning apps to try out. There are many benefits to using the CouponDunia app.
You get some earnings when you purchase anything online from the apps or sites listed in Coupon Dunia App, like Flipkart, Amazon, Myntra, or even ordering foods from Swiggy, Zomato, Dominos and many more.
You can refer this app to your friends to earn extra income regularly without doing anything, whatever money your friend saves with this app you get 10% earning from them for a lifetime.
This is a good app if you have a big friend circle who buy most of the product online. There is no limit to earning money from it, just you need to market it wisely in your friend circle.
Download the app: Android
Tips: Enter this special CouponDunia referral code Z5ZKZf inside the app to earn extra sing up bonus.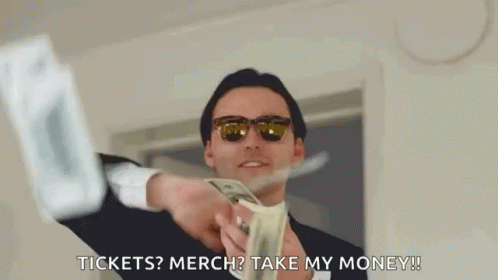 5. RozDhan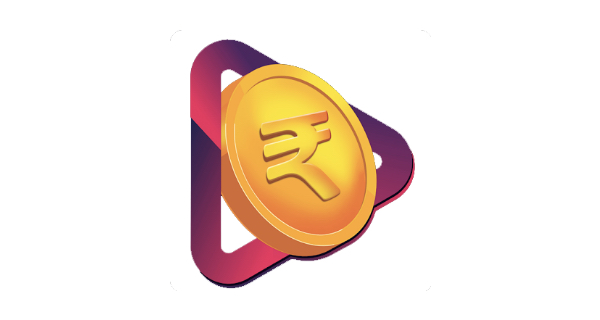 RozDhan is an Indian based mobile app with services across India. It is one of the notable money earning apps to make money from the smartphone, which is available on Google play store for everyone or especially for people who are looking for money earning apps.
This android app was started to entertain people by updating the latest events and news that happen around us. While entertaining the users, this mobile app also offers an opportunity to earn money by doing some of the small tasks.
There is a lot of money earning apps which is available in the market, but RozDhan is one among the notable name.
Download the app: Android
Tips: Enter this special RozDhan referral code 05ZB7A inside the app to earn Rs. 50 bonus.
6. Swagbucks
Swagbucks is a classic portal that provides with the offers rewards to the users for watching videos, completing surveys, playing games, searching the web, or performing some other simple tasks. You will be rewarded in SB points. The SB points can be redeemed for cash or gift.
Swagbucks provides gift cards for more than 1,000 retailers, which includes Starbucks, Walmart, Flipkart, Amazon, iTunes, and more. You can also claim the cash with the help of PayPal transfer.
Download the app: Android | iOS
Tips: Register on website with this referral link to get some extra bonus.
7. Cashboss
Cashboss is another one of the genuine money earning apps which gives PayTm cash to its users for completing offers like downloading mobile apps, spin the wheel game as well as playing games. You can also earn money by referring your friends and other people on social media profiles like Facebook, Twitter and Instagram.
Cashboss app is a well-known brand from CouponDunia. Money earned with Cashboss app can be redeemed in your Paytm wallet immediately.
Download the app: Android
Tips: Enter this special Cashboss referral code 5C01D5 at signup page to get bonus cash.
8. Meesho
Meesho is an online reseller network for the SMBs and housewives, who sell products within their network on social media channels. The company is creating a next big e-commerce distribution channel with the help of homepreneurs selling on WhatsApp, Instagram, and Facebook.
Meesho's network is 20,000 homepreneurs strong across 160 cities in India. Since it was established in the year 2015, it has served more than 5 million individuals. Meesho app download process is simple as removing the outer cover from a banana. Search the term Meesho and download it from the Google Play Store.
Download the app: Android | iOS
9. Cashbuddy
Cashbuddy is one of the biggest apps that lets you earn money online. It has a simple method to earn money. Some of the easiest methods for earning money are watching YouTube videos, playing games and installing mobile apps.
You can easily find the offers with the highest cashback. Cashback will be added in your wallet on a successful purchase.
With this app, you get Rs. 10 when you invite your friend. Also, your friend gets Rs. 20 when he installs the app. It is easy to earn Rs. 500 to 1,000 per month from this app.
You can easily withdraw money to your Paytm account when your Cashbuddy wallet balance reaches Rs. 50.
Download the app to get bonus of Rs. 10
Download the app: Android
10. PhonePe
PhonePe is a payment app that allows you to transfer money through UPI, recharge mobile phone, pay bills, order food, book bus tickets and many more. It also allows you to make instant payment at your nearby stores and restaurants.
PhonePe also helps you save money while making online payments or ordering anything online from apps like Myntra, Limeroad, Grofers, Swiggy, etc.
Many people are also earning a lot of money by referring PhonePe to their friends as it gives the highest referral money which is Rs. 100 for every friend who joins you.
If you're able to refer 10 friends per month, you would be making 1,000 rupees every month from this app.
Note: Your referral has to make their first payment through PhonePe's BHIM UPI in order to earn 100 rupees. Your friend gets 100 rupees too after the first payment.
Download the app: Android
11. MPL
MPL is India's biggest gaming app based on the number of unity games, special tournaments and formats. Indian cricket captain Virat Kohli is a brand ambassador of MPL. With MPL app you can play games like PUBG mobile, Ludo, Chess, Fantasy Cricket, Rummy and many more and earn money at the same time.
MPL APK can be downloaded through the link given below. You can earn Rs. 75 as bonus cash if you refer anyone to join the MPL app.
Download the APK: Official Website
Tips: Enter this special MPL referral code ND62TZSL at mobile no. signup page to get Rs. 10 as a joining bonus.
Final Verdict:
If you are looking for the best money earning apps from the above list, I would recommend you to download CashKaro and RozDhan app as the opportunity of earning money is higher in these 2 apps compare to other money earning apps.
Note: If you have enough time and would like to make decent money online using a laptop or desktop, check out the top 15 ways to earn money online from home.
TechUnfolded is supported by its audience. When you purchase through links on our site, we may earn an affiliate commission. Learn more