Matrimony Apps and Matrimonial sites are platforms where people create their profiles and search other's profiles for marriage purposes.
Many people are using matrimonial apps to find a perfect life partner. Most of the popular matrimony apps use advanced technologies like AI to find the best matches for your life partner based on your profile, location and interest.
Top 10 Best Matrimonial Apps In India 2022
Below We have listed the top 10 best matrimony apps in India to find your best life partner in 2022.
1. Bharat Matrimony
Bharat Matrimony is the most often used Android app in India. The app offers an excellent matchmaking experience, the app was launched in the year 2000, and 80% of the Indian do their matrimonial search using this app only. It is much similar to all other apps in functioning except for a few in filters.
With the help of this app, you can search for a suitable match and save a few for later viewing. The app uses a GPS to find people located close to the candidate's residence.
The app has a section called by the name "Elite Matrimony," which is specially designed for the affluent class or the very rich to find their partners online. Another portal 'Assisted Matrimony' offers personalized matchmaking services.
They have community-based special matrimony apps. A paid membership provides more facilities and features.
This app is available free of cost for Android, Windows, and iOS devices. In this application, live chat with the help of registered members is also possible.
2. Shaadi.com
This app was the very first app launched in the year 1996 for the purpose of matchmaking. They claim to make a match about each and every 2 seconds and have a history of 5 million success stories.
Searches based on caste, religion, education, height, astrology, photos can be done easily. Different combinations can be worked out at the time of searching.
They have the paid membership option, which will enable a number of facilities and instant messenger to talk to people if found interesting. The app allows free download for iOS and Android.
3. Jeevansathi
Jeevansathi is a trusted app for the matrimony service. The app was developed around 2002, and it has a presence in all the leading mobile platforms. The app has a large set of users across the country from different kinds of backgrounds. They have a large database of authentic profiles.
Self-profiles and the desired partners' profiles are created as the first step to the search. Photos can be easily uploaded, and contact phone numbers are even provided.
The app lists the various types of recommendations and sends the 'Match Alerts' on the phone with the help of an email and SMS. The privacy settings help to control the sharing of information.
4. Community Matrimony
Community Matrimony is another great matrimony app with thousands of people from different Indian communities. The application lets you easily register and create your profile.
Then you can easily use the search filter to find your life partner according to the requirement. The app is user-friendly and allows you most of the things you can do on the app and website.
You can search; use the different filters to narrow the results, and shortlist a profile if you find someone interesting. It also shows who viewed your profile to know who is taking the internet in you. It is one of the best Matrimony apps in India.
5. Free Chat Matrimony
Free Chat Matrimony is an application that even allows the members to chat, text, or converse with the prospective groom or brides.
With the help of suitable matches which are based on the different options of community, religions, and place can be found. If anything suitable is found, then they can contact each other, chat, and intimate their interest.
It is a free app for all mobile platforms. Free notifications on the smartphone and desktop can also be received.
6. Life Partner
This app is simple to use. It offers a secure matchmaking platform for the candidates, whether never married, widowed, divorced, or even separated.
Searches can be done which are totally based on religion, community, or country. Registration is available free of cost.
Premium memberships allow one to easily communicate with some of the suitable matches and initiate marriage proceedings.
7. Divorcee Matrimony
Divorcee Matrimony is an app that has been mainly developed for those seeking to remarry by enabling them to find the perfect life partner. It has a wide range of profiles from different religions or casts. It makes searching for your partner simple and easy with it's extensive features in our App.

This app is a part of Community Matrimony from Matrimony Group. Thousands of people from different Indian communities have found their perfect life partner through the Divorcee Matrimony app.
8. M4marry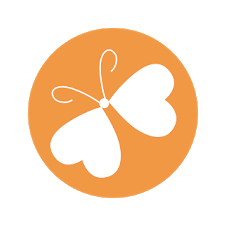 This app is a venture yet again by a newspaper group, The Malayala Manorama, and hence concentrates more on the Keralite Community.

With this app, finding a life partner is hassle-free and convenient with the latest features incorporated within it.
M4marry has a consistent track record of successful matches and is the preferred matrimonial destination for south Indian states like Tamil Nadu, Karnataka, Andhra Pradesh, and Telangana.
9. Vivaah
Vivaah is amongst the top matrimonial apps, which helps to deliver a free matchmaking service. The app offers a database of thousands of grooms and brides with their photographs and profiles.
The app even allows sending of short and much more personalized text messages along with the introduction. No extra payments have to be made for the use of all extra facilities. The privacy features make sure that the contact details are shown only to the accepted members.
The searches are based on the basis of profession, language, and religion. The app features the function of the Inteli-match that matches the profiles based on the preferences. They are all known for both their accurate and straightforward matches.
10. Muslim Matrimony
This app provides a trusted way for Muslim brides and grooms seeking a blessed life partner. This Muslim Matrimony app offers profiles ranging from all sects and divisions.
This app understands the user's preferences and balances the traditional and modern aspects of partner search, making this app the best among all other Muslim Matrimony Apps.
Thousands of Muslim brides and grooms from all over the world have registered with this app. It lists potential Muslim matches for you from different parts of India and from all over the world, while not forgetting the denomination and division you desire.
Conclusion
The matrimony apps which are mentioned above are the best-rated app in 2021 and most of them are available for free registration.
Free registration gives a huge success to a limited database and any other specialized services that require the payments.
Payments made for the different membership plans make sure that more coverage and view of the profile. Matrimony apps make the high process of matchmaking easier and faster.
The apps are generally easy to use, and the flexible features have resulted in huge success rates as well.
Read more: Top 10 best dating apps in India