The Air Conditioner is an electrical appliance that is being used to make our lives more comfortable and pleasant. And today, AC has become the necessity of everyone's life.
In fact, air-conditioning is a much wider term than only controlling the temperature of a place. It basically includes controlling the humidity, temperature, ventilation and air quality.
But apart from just cooling, there are many other factors that need to be considered while buying it like electricity consumption, weight, noise levels, whether it's eco friendly or not, etc.
So that your AC turns out to be worth money and long-lasting as well. Therefore we have listed some of the best air conditioner brands in India in terms of popularity, durability, features and most importantly the price.
Best AC Brands In India
TechUnfolded is supported by its readers and when you buy through links on our site, we may earn an affiliate commission. read more
1. Voltas
Voltas is a multinational company established in India in the year 1954. The company has successfully beaten all the other brands and made its way to the top of the list. It manufactures mainly air conditioners and refrigerators.
As per the reports of 2011-12, the company has a turnover of billions. The brand has its air conditioners in Burj Khalifa and RMS Queen Mary. Voltas air conditioners are best in cooling and they are designed as per the environmental norms to protect it.
The company has also received the National Energy Conservation Award. It is India's most trusted brand with the best services.
Their ACs air condition the house and office by consuming lesser power and this has been their weapon to beat up any other brand when it comes to quality and affordable service for people.
Voltas ACs Price At: Amazon
2. Samsung
Samsung is a South Korean company manufacturing home appliances and electronics. The company was founded in the year 1938 by Lee Byung-chull.
It has a vast area of manufacturing in electronics like refrigerators, television, personal computer, cameras, air conditioner and many more. The company has become one of the major, renowned and most preferred brands of air conditioners.
Samsung air conditioners are built with high-quality materials with high-tech cooling approaches and various new features so that it can provide better cooling to your room or office.
Their ACs are highly efficient and user-friendly which is very easy to use. If we consider its price they are very affordable starting from Rs. 20,000 – Rs. 70,000 and require low maintenance as well.
Samsung ACs Price At: Amazon
3. LG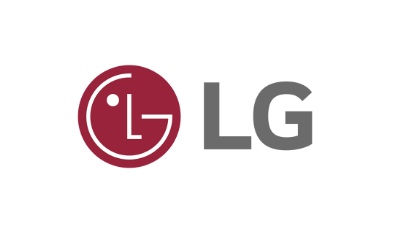 LG is a South Korean multinational company that was founded in the year 1958. It started its business with television & air conditioners and after some years, LG began to manufacture one of the best LCD television.
The brand has climbed the ladder of success pretty fast and also efficiently. LG manufactures each type of air conditioner such as Windows ACs and Split ACs.
The air conditioners have superb designs on their bodies and they have great features too. They are enabled with wireless access so it becomes easy to monitor and control straight from the smartphone by using the LG Smart ThinQ app.
The minimal usage of Polyvinyl Chloride for the air conditioning duct is also one of the reasons why this company is so desirable.
LG ACs Price At: Amazon
4. Hitachi
Hitachi is a Japanese company established in the year 1910 by Namihei Odaira and it has a total of 11 business sectors that produce high-quality electronic goods and home appliances. The company manufactures some of the best types of air conditioners.
The air conditioners of the brand are best in features with awesome designs and are ideal for schools, colleges or homes. Hitachi ACs comes with some unique features like iSee and iSense technology along with smart sensors which makes them very economical to use.
Since Hitachi is popularly known for its production of appliances through sustainability by reducing the emission of greenhouse gases their air conditioners consume less energy compared to its other competitors.
Hitachi ACs Price At: Amazon
5. Blue Star
It is a business group that has become one of the most reliable and efficient air conditioner brands in the world. Blue Star was founded by Mohan T Advani in the year 1943. It is the largest air conditioner selling brand in India.
According to the studies of 2015, the total revenue of the company is above $3 billion. The air conditioner of Blue Star has a sophisticated design on its panel and it purifies the air in the room by removing the toxic elements.
They are packed with numerous other features like precision cooling, voice operation technology, hot and cool Inverter technology and many more.
Their ACs are ideal for use as they have developed and equipped to suit a consumer's requirements to the fullest.
Blue Star ACs Price At: Amazon
6. Sansui
Another remarkable company that originated in Tokyo is Sansui. The company was founded 73 years ago in 1947 by Kosaku Kikuchi.
The company was originally developed to suit the climatic conditions of Japan, but later their air conditioners have been upgraded with the latest technology so that it can perform efficiently in almost all types of climatic variations.
Sansui air conditioners come with a smart design and many advanced features like Turbo Cooling Technology, dehumidification, auto start, anti-bacterial and dust filters.
When it comes to the price many consumers prefer Sansui, as their air conditioners are available at a competitive price and they are visually appealing as well.
Overall the company always focused on satisfying people with their product and less on generating huge revenue.
Sansui ACs Price At: Flipkart
7. Onida
On No. 7 we have Onida which is a Chinese company specialized in manufacturing home appliances and air conditioners. The company was established in 1968 and has its headquarter in Beijiao town and has many other plants located in various parts of the world.
When we talk about Onida's air conditioner people consider it a reliable brand and the company has also managed to stand upon its reputation by providing excellent service.
The company has launched a vast range of air conditioners over the years and all of them are well designed as per the category.
Various other technologies used in Onida ACs are Anti-Dust Filter, Silent sleep operation, 4-way swing, etc. Considering the price its power consumption and cooling capacity are very satisfactory.
Onida ACs Price At: Amazon
8. Carrier
It's more than 110 years now since Carrier entered the market with its air conditioning solution. They started this business in the year 1902 and after so many years there are now one of the leading manufacturers of air conditioners in the world.
With each passing year, the Carrier has kept its main focus on bringing out something unique. So the company has always been ahead of other companies.
The active carbon deodorizer and the silver ion filters used in Carrier air conditioners are very effective. They not only remove any foul smell from the room but also protects the room from harmful bacteria which may affect your health.
The company also stands up to the standards of environmental policies and has received the certification in producing the best air conditioners.
Carrier ACs Price At: Amazon
9. Whirlpool
The Whirlpool Corporation is an American multinational company that manufactures world-class electronics and home appliances. It counted as one of the favorite brands.
The air conditioner of Whirlpool has a 3D cooling system that spreads the coolness in all the sides of the room with 250 to 1500 square feet. They have many other features like Turbo cooling and energy saving which attract many customers.
The MPFI technology has been this company's unique point as it provides a proper circuit design for rapid heat exchange. Also, the ACs come with a smart fan that can adjust the speed of the to maintain the temperature.
If we talk about its price they are very affordable and the after-sales service of the company is also very good.
Whirlpool ACs Price At: Amazon
10. Lloyd
We are going to end up on the list with Lloyd, one of the few Indian multinational companies which are into the production of air conditioners. The company came into existence in the year 1956.
Lloyd's air conditioners are combined with a four-blade cooling system and other smart technologies in order to keep your room cool in just two minutes and you don't have to wait for long.
Additionally, their ACs also come with Wireless access technology to minimize the hassle of searching for remote control every time.
At the same time, their air conditioners are very easy to use and require low maintenance as well. The best thing about this company is their ACs are budget-friendly yet premium which makes it attractive to the customers.
It is a trusted brand that provides the best quality air conditioners designed for today's modern lifestyles.
Lloyd ACs Price At: Amazon
Conclusion:
After reading this article you might have got an idea about the various AC brands in India that made excellent ACs. All these brands have their own USP. While one will cool efficiently the other will conserve more energy.
And when almost all the brands provide you the best product with the price range varying from low to high, it becomes more important to know your individual needs and requirements.
Hope this article has helped you out in shortening your confusion regarding buying Air conditioners from the best brand available. If you still have any doubts in your mind you can leave it in the comment section below.
You May Like To Read: