If you are looking to create an online business and make money from it, you will need to take certain steps. It helps if you have prior experience, but even newcomers can start a side hustle and turn it into a full-time venture by putting enough effort into it.
The steps below should be a good reference for those who are looking to succeed working online and maybe reach a point where they become financially independent.
Step #1 – Research the Market
In your head, you might have the best idea ever, but would it be profitable? Ask yourself what problems you would be solving and whether there is a market for it. And even if there is, what about the competition? Joining an oversaturated niche is difficult because established brands have had a head start. Catching up to them can prove impossible, especially if you do not have many resources at your disposal.
Asking for direct feedback from people you know and trust could also be a valid option. Knowing how others feel would be another source to reveal how likely you are to succeed.
Remember that even if your first idea is not successful, you can still take this attempt as a learning experience that will help move forward.
Step #2 – Select the Right Platform
Do not underestimate the importance of the right platform. A lot depends on the business model, but the foundations for an online venture should be solid. For example, if you are looking for the best print on demand and drop-shipping platform, you will want one that has certain features, such as a:
simple product integration
ease of setting up the store
handling payments
Then there is a decision between hosted and self-hosted platforms. The former is the more popular option for newcomers because there are fewer things to worry about. You can install the store with a few clicks and get to adding products and other elements.
On the other hand, if you have the resources to develop a website from scratch, you will have more customization freedom.
Step #3 – Learn Relevant Laws
You do not want to start a business only to end up paying for it later because you failed to familiarize yourself with relevant laws. Taxes, copyrights, and other legislation vary depending on your location. Nevertheless, if you are taking this seriously and notice that there is money to be made, read up on online business regulations in your country. 
Step #4 – Drive Traffic From Multiple Sources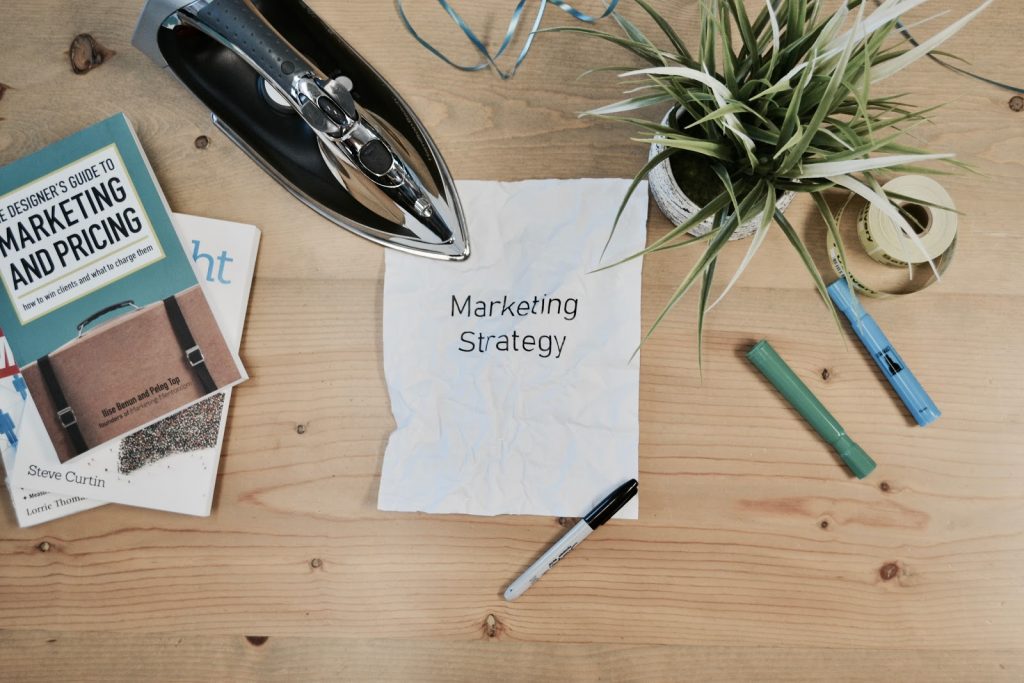 Since you are going to be working online, internet traffic will be the main source of customers. It might even be the only source of income unless you decide to expand the brand and promote yourself on radio, TV, or even rent a giant billboard.
But as far as online marketing goes, you have a few main marketing channels that you should focus on.
Search engine optimization is a long-term investment that will bring you traffic from Google and other search engines. SEO requires experience, and if you want an efficient campaign, you would be better off hiring someone who knows what they are doing.
Social media is another popular marketing channel. Instagram and Facebook are two of the most popular platforms, and they have hundreds of millions of active users every month. Brands spend a lot of money to attract customers via social media.
In addition to social media and SEO, you have other methods that are not as popular, but they can still deliver positive results. Email marketing and PPC marketing are good examples of underused marketing ideas. Try them as well if you have the necessary resources.
Step #5 – Raise Brand Awareness and Scale the Business
Once your business picks up and starts bringing in a serious profit, you can look to start raising brand awareness and scaling the venture. Not everyone has the goal to become an authority in their niche, but failing to move forward can lead to business stagnation.
Scaling often comes naturally. As you attract more customers, you will want to add new products or services that your audience wants to buy.
As for becoming an authority, word of mouth from the customers themselves plays a prominent role. If the customers are happy, they will share their experiences with others on social media or with people in person.
You can also think about influencer marketing. Influencers can be of use in the early stages of running the business as well, but you may not have the money to work with the best influencers early.
Step #6 – Continue Learning and Following Trends
Even if the business itself is in a healthy place, do not rest on laurels. Similar to how you want to scale the project, you should also look to improve yourself as a person. Trends come and go, especially on the internet. Virtual reality, artificial intelligence, and other technologies are just a few examples that will shape up an online business in the future. Knowing how they work and when to invest in these technologies can be the difference-maker between surviving or perishing as an online business owner in the future.