Food delivery apps have made our life so easy. Offer a variety of restaurants and the type of food you would like to order at your home just through the mobile app.
Food delivery apps gained huge popularity while the lockdown when most of the restaurants were closed. Statistics says that more than 100 million people are using food delivery services in India as of 2022.
Now, Some of the food delivery apps started delivering groceries too which is again made our lives so much easier. The apps also give discounts and coupons to get the food at an affordable price.
Best Online Food Ordering Apps in India
Let's check them out:
1. Swiggy
Swiggy is the best food delivery app; there is no doubt about it. It is one of the food delivery apps which can give you anywhere. If you find the food delivery app near me, then the Swiggy comes on the top. Swiggy takes orders from the customers to arrange food from the nearby hotel or restaurant and then deliver it to your doorstep.
The app has more than 100 million downloads on Google Play Store and is also rated as the no. 1 online food delivery app in India. If you are ordering food for the first time or are new to Swiggy, then you might get your first five orders at around 50% of the total cost.
2. Zomato
Zomato, an online restaurant search platform, was founded under the name 'FoodieBay' in the year 2008. The company expanded the features by including food ordering, and delivery in the top cities of the world. Zomato is now available in around 25 countries all across the globe, which includes Australia, India, and the US.
Zomato food delivery app provides the list of best restaurants to its users. Not only it offers the best restaurant choices, but also works as a social network like Facebook or Twitter for foodies. You can follow some other users and read their reviews/feedback related to restaurants and food.
3. Domino's
Domino's is known for its delicious and cheesy pizzas. Not only pizzas but the sides you get with them, Dominzo does the water your mouth with the small of their food only.
Domino's is a pizza delivery app basically, and you can also get your pizza ordered via a telephone call. You can also get various other coupons via the app and choose your favourite pizza and sides from the nearby Domino's restaurant.
It is one of the best food delivery apps in India, and you can get the Domino's restaurant anywhere so that you can get pizza deliveries in any city you want. 
4. Pizza Hut
Pizza Hut is another huge pizza delivery chain, not only in India but all across the globe; it is believed that Pizza Hut gives you the best pizza. Although it is not as cheap as Domino's, as they say, quality does not come at a low price.
This global pizza delivery app operates in many countries across the globe. In India too, Pizza Hut operates in many other major cities to deliver your favourite pizzas and food.
From pizzas, beverages to sides, kinds of pasta, Pizza Hut delivers everything very fast to the customers, and this is what makes this food delivery chain one of the best in India.
5. Faasos
Faaso's is another great food delivery app available in India. It is founded in the year 2011; Faaso's has found its way on the top. In some of the major cities like Chennai, Mumbai, Delhi and others, this app has a huge crowd ordering food via its app.
Faaso's app runs on each and every operating system from iOS to Android to Windows. The app easily gets 10000 plus orders every day in India/ the app operates in 15 cities as of now in India. You can also order food from the app easily.
On the first order, you can get a little amount of discount. Also, Faaso's keeps some rewards to loyal customers as it comes under this Faasos Elite programme.
6. FreshMenu
Freshmenu was founded in the year 2014 and has also emerged as a popular and huge food delivery app in India. You can get the food delivered at your office or home from the finest restaurant near your workplace.
The app is operating in Gurgaon, Bangalore, Delhi, and Mumbai only. You can get freshly prepared food for yourself and try some other new foods every day.
You can also track your food online, customize your food and alter your paying options via cash on delivery or online too. Not only this, but you can also schedule your food and get the food whenever you want.
7. Box8
Box8 was launched in 2014 by Anshul Gupta and Amit Raj. Box8 foo delivery online operates on the three pillars of the desi taste, logistics, and tech to offer a delicious, delightful and convenient experience to its users.
Box8 operates in 4 cities as of now, Pune, Bangalore, Mumbai and Gurgaon. Box8 controls all aspects of their supply chain right from sourcing their own ingredients, to preparing and packaging your food till the last mile of delivering it to you.
8. FoodPanda
FoodPanda is quite a famous online food ordering app, which has been operational in more than 43 countries since the year 2017.
The company has been headquartered in Berlin, Germany and started service in 2012. The firm has banded together with around 40000 local restaurants in different cities to offer on-time delivery.
The reason behind the popularity of the FoodPanda delivery app is the huge database of restaurants from various cities and the accessibility of the rebates and offers. The app accepts credit cards, cash, and debit card on delivery payment methods.
9. TravelKhana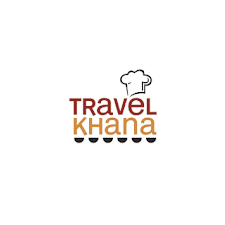 TravelKhana is an Indian Food Delivery mobile app that gives customers the right to access more than 70,00 restaurants in India.
It also facilitates the order of the previous order again. This app is available on the play store with 1 million downloads.
10. Just Eat
Just Eat operates in 9 cities which include Chennai, Hyderabad, Delhi, and Mumbai. They offer some kind of services as you get in the JustEat and FoodPanda.
It has less reach but you can this one if you are living in any of the cities where it is available. It claims to have more than 3,000 restaurants, listed on the platform. They provide online payment and cash on delivery options as well.